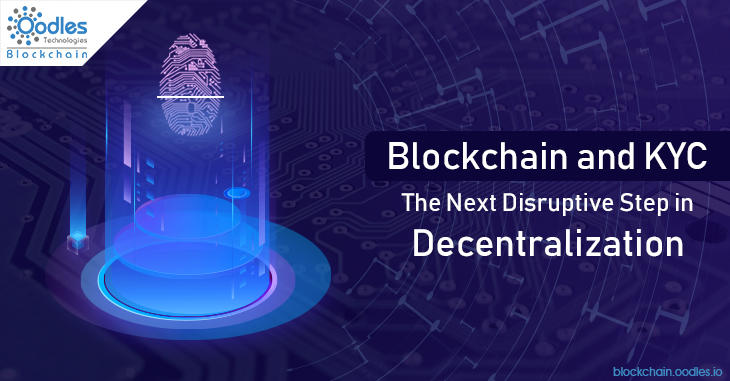 In the last couple of years, the blockchain realm has expanded beyond the general concept of cryptocurrency. Now, experienced blockchain developers have realized that blockchain technology can prove to be much more disruptive than what was once thought initially. In fact, at the Blockchain Summit London 2018, there were many companies which believe that blockchain has much more potential and thus, they were pushing the boundaries of the technology. As a result, one of the popular topics in the Fintech was blockchain and KYC (know-your-customer). Fintech businesses are looking for ways to make KYC functionality completely decentralized which will give the end-user more control.
Why is There a Need to Bring Blockchain and KYC together?
At present, there are businesses which need to have information about their customers in order to maintain the flow of their business processes. They need to know who their users are so they can safeguard themselves from frauds and comply with government regulations. Cryptocurrency Exchanges are one of such businesses which require KYC information for enabling buying and selling fiat. This also includes bars and clubs which must ask their customers for ID before letting them enter. In this century, showing identification for doing anything is the way of life. However, the issue with the system that we are careless about our Personal Data. We are giving away precious information that can be available readily to anyone. For verification, we are usually asked to show a valid proof. Passports, driving license, passports, etc. are some of the most important documents we carry throughout our lives. And when we pass them over, the chances of counterfeits and forgeries increase exponentially.
Fortunately, businesses have come forward to address this issue. Many blockchain development companies are realizing the immense potential the combination of Blockchain and KYC bears. The blockchain can fix the issue of revealing your Personal Data to numerous companies. The use of Blockchain and KYC can decentralize your data and keep it attached directly to you.
Zero-Knowledge Proofs are the future of identification:
Many blockchain development companies have come up with a solution to this by utilizing the same technique: Zero-Knowledge Proofs. This is one of the simplified concepts used to verify whether some information is true and accurate without requiring to look at the data yourself. The only sign for true detail a person would need is whether the data is correct and accurate. This may not sound possible, however, the blockchain technology can it make it easy. In blockchain, information can be stockpiled and then verified externally (using various programming methods). Further, the extracted result of the verification can be shown to somebody, rather than presenting the actual data itself.
Blockchain and KYC together propose the idea that people won't be required to show their ID to a company. Instead, they could show that their ID has been already verified.
In Summary:
Significantly, this means that within a few coming years, we can expect that blockchain and KYC may be used together and we won't be required to present our ID every time we go to a new company. Thus, keeping our data safe and secure as it will not be available readily to so many different people or companies.