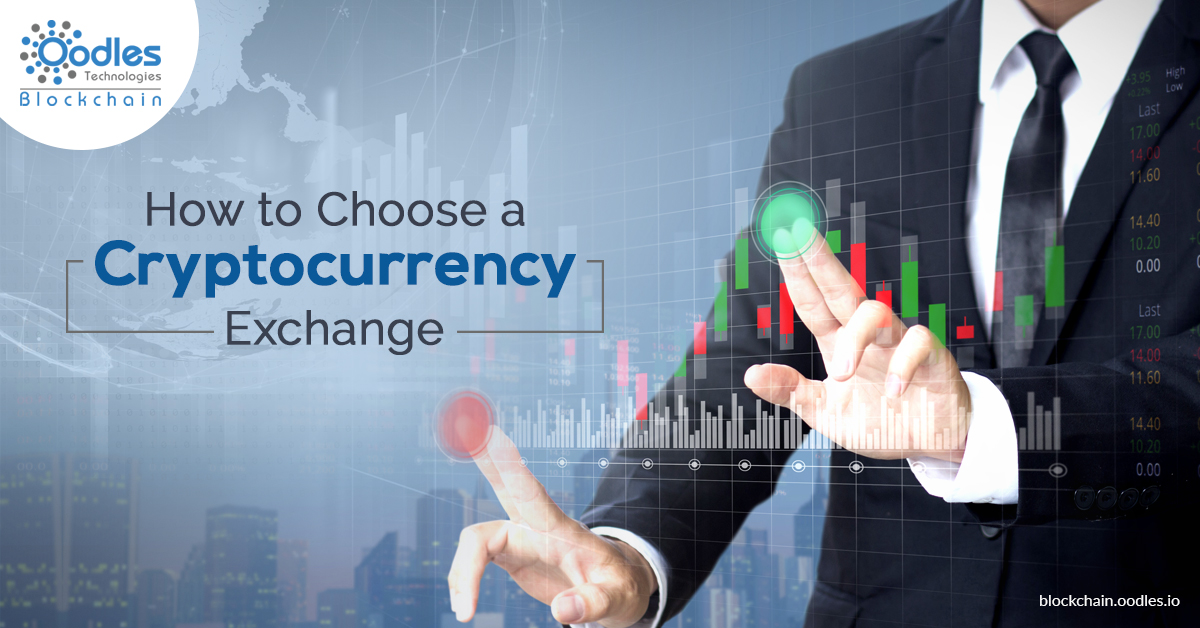 From ambitious millennials to prominent financial institutions, everyone is scrambling to learn more about the world of cryptocurrencies because of the new possibilities they bring to the digital sphere. More importantly, they are looking for ways to cash in on the Crypto Mania. It includes developing a high-quality cryptocurrency exchange as well.
As the cryptocurrency sphere grows and its widespread adoption expands, more people will be looking for platforms they can use to begin buying and selling of assets. There are a few features one need to consider while developing a cryptocurrency exchange platform for definite success. 
Here are six interesting points you must consider while choosing a cryptocurrency exchange platform:
1. Validness and security
It is paramount to do research to have a legitimate and secure platform. The early case of Mt. Gox and the latest hacking of Coincheck should be considered as warnings to prospective crypto traders to ensure the exchange's security protocol.
Today, one of the significant problems in the cryptocurrency landscape is pump-and-dump plans. Exchanges are accountable for the prevention of this fraud. That's where tokens come into play. It should be the exchange's responsibility to prevent frauds with the help of tokens.
2. The process of purchase
The process for buying cryptocurrency varies as per platforms. A few exchanges require deposits by bank transfer, some ask for PayPal, some only acknowledge credit and debit cards, and some exclusively utilize cryptographic money for purchases.
However, if you don't have any cryptocurrency before entering an exchange/trade, it is necessary that you pick a platform that considers fiat currency so that you can be eligible to enter the market. Also, it's important to take note of how much time purchases take to complete. A few exchanges process transactions in a flash while others can take days or weeks.
3. Exchanging platform, P2P trade, or dealer
There are three main types of digital exchanges. And, you must comprehend what are they before choosing one.
Trading platforms are the most popular of all, such as Binance and Coinbase. They are marketplaces where you can submit purchase or sell orders for Cryptocurrency. Every user only has an interaction with the platform. In addition, there's some cost for each transaction.
P2P exchanges, for example, Cointal, connects purchasers and buyers to cooperate directly, depending on the agreement of both parties on any given transaction. P2P exchanges help alleviate network congestion and ensure a protected, trustless framework for the exchange of cryptocurrencies.
4.  Transaction Fees
The fee structure of transactions varies according to different exchanges. It's important to consider the fee for transactions before choosing a cryptocurrency exchange platform. Some exchanges provide users with various discounted fees. It happens when an exchange-owned token is being used to complete transactions. While others only charge a fee on sales, allowing fee-less purchases.
5. UI/UX
For an average cryptocurrency investor, a standout amongst the most imperative viewpoints is the UI and functionalities. An instinctive interface and excellent user experience help users activities on the exchange to become more informed and efficient. User experience can be a matter of subject as different people indulge in with different interfaces.  
Still, the exchanges with the "best" user experience are more likely to see the largest growth in exchange volume in the coming years. As an exchanges' esteem is largely attached to its user numbers, an exchange can boost numbers of its users and transactions through their enhanced customer experience.
Weighing All Factors
When looking for a cryptocurrency exchange, do balance these different considerations. In a nutshell, try to thoroughly comprehend all your options and think about how you can spot the exchange that will be the most suitable in the long-run.  
Oodles' Blockchain is a leading blockchain development company having expertise in developing Cryptocurrency solutions, exchange and trading platforms, smart contracts, private blockchains and much more. If you are looking to develop a cryptocurrency exchange that includes all the above-mentioned points, do connect with us for more information.