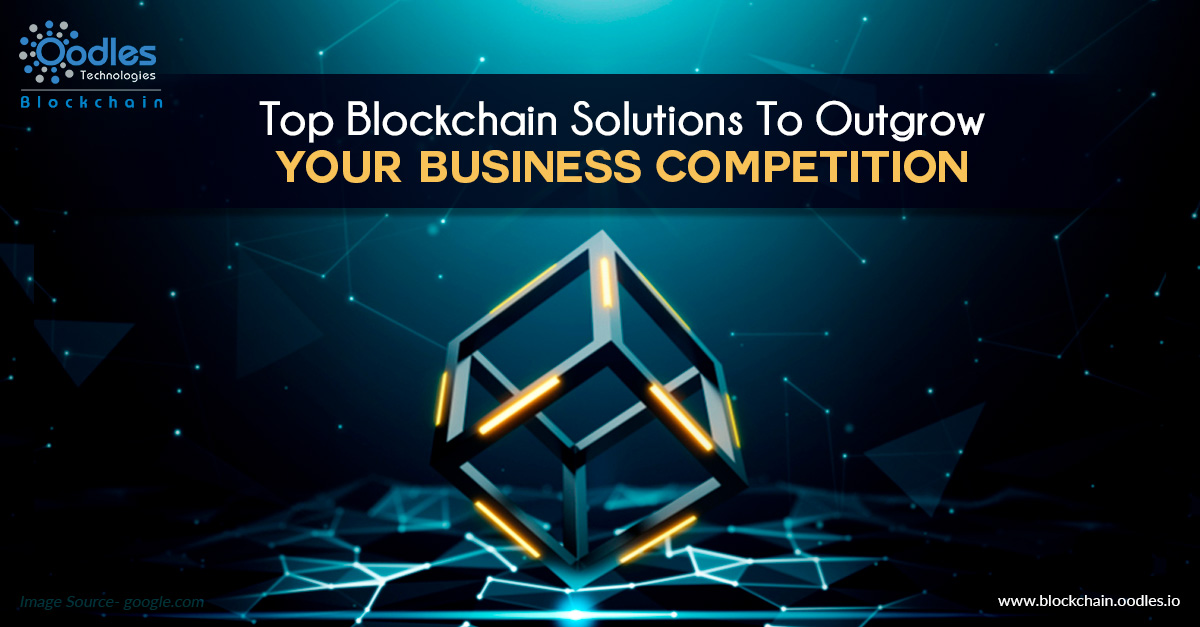 Blockchain technology is now one of the megatrends, presenting itself as a new alternative to standard currency, transaction methods, and centralized banking. Mentioned best Blockchain solutions are not only changing the way we utilize financial transactions but also laying the foundation for alternative uses that will transform the whole world.
In a nutshell, Blockchain refers to a shared, distributed ledger, which maintains a constantly-increasing list of each digital transaction encompassing every network dispersed over thousands of computers. This forms an ecosystem that's almost impossible to hack and thus, transforming the banking processes and operations. In my opinion, it could even transform the way we run our businesses.
Following are the best 5 blockchain solutions for applications which can help you outgrow your business competition. Let's understand how?
Traditional contracts (paper) can take up to weeks to reach overseas, while digital documents can be forged easily.
So, is there any concrete way to automate transactions to make them more efficient, smarter, and secure for each party involved?
For that, world leaders are looking forward to adopting blockchain-based smart contracts as a possible solution to the compliance.
Blockchain-based smart contracts are self-executing codes placed (written) on a blockchain. The automate the implementation of the terms mentioned in an agreement between parties. It's a critical step taken towards streamlining processes that as for now are spread across multiple ERP systems and databases.
Although smart contracts haven't been proven in the commercial landscape yet, we still believe that permissioned blockchains (privately managed by a small group of parties) will achieve near-term adoption globally.
Two of the most significant blockchain-based smart contracts use cases – 1) securities trade clearing and settlement and (2) trade finance and supply chain document management- are important lessons to learn for technology and business enthusiasts interested in smart contract applications and their development.
Companies like Slock, which is developed on an Ethereum-enabled Internet-of-Things platform, allows customers to rent bicycles based on an agreement. Bicycle users can unlock a smart lock after both involved parties have agreed to the terms and condition of the agreement. Therefore, a smart contract proves to be one of the best blockchain solutions for developing applications, and in such cases.
2) Cloud Storage:
In between a wide array of business verticals already using blockchain technology, cloud computing, and cloud storage are ready for their next transformation in just next few years. Rather than storing information and files on a centralized server, such as a Google Drive, Amazon S3 or Dropbox, platforms like Storj and Sia have decided to use the blockchain technology for providing users with decentralized data storage.
By segmenting files into numerous pieces, encrypting, and transferring them into hard drives shared all over the world, private businesses and individuals can offer their unused drive space on rent to make money.
3) Proof-of-provenance and Supply Chain Communications:
Majority of the things we buy aren't prepared by a single entity, but by a chain of suppliers (supply chain) who sell a product's components, such as graphite for pencils, to a company that assembles and markets the final product. The issue with this system is that even if one single component fails, the brand would have to take the brunt of the backlash.
However, by using the best blockchain solutions and its technology, you would be able to proactively provide digitally permanent and auditable public records, which will show the stakeholders the state of the product at each value-added step, be it production, management, or marketing. Provenance and SkuChain are two such instances of companies trying to fix this issue.
4) Payroll Management:
As we know Blockchain has its roots in cryptocurrency, it does indicate that it can be used as a blockchain application to compensate employees. Geoff Weiss interviews on Entrepreneur that "if a company regularly pays salaries (wages) to international workers, then incorporating the blockchain technology into the payroll process could save that company almost a fortune".
Experts believe that the best blockchain solutions (such as blockchain-based payroll services) can circumvent the expensive fees linked with the money transfer, as well as the time it consumes for such funds to transfer from bank to bank. Indeed, payments executed via blockchain solutions can save both time and money for employees and employers alike.
5) Voting: 
Wondering how blockchain technology can influence the voting paradigm around the globe? Read it here.
DPOS (Delegated Proof-of-Stake) is one of the fastest, most decentralized, most efficient and most flexible consensus model.
DPOS utilizes the power of stakeholder permissioned voting to fix consensus issues in an easy and democratic way. In fact, all networks parameters, from block intervals to fee schedules and transaction sizes, can be streamlined via elected delegates.