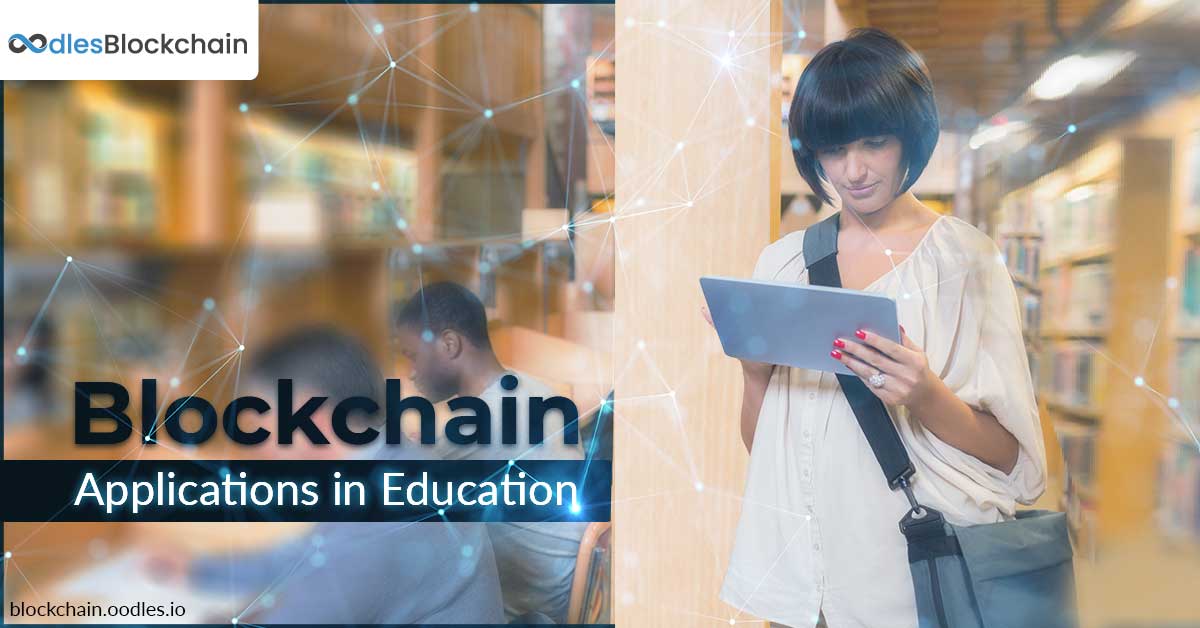 The landscape of the education industry is changing rapidly. It is not limited to a centralized learning environment in both the physical and virtual worlds. Education is now accessible through peer-to-peer interactions, online, and from anywhere in the world. However, key educational providers have not been able to harness digital technology for operational transformation properly. 
Blockchain presents the technology that features enormous opportunities to revolutionize the education system.
Presents solutions to reduce operational costs and risk of fraud by eliminating verification of transcripts and other documents manually

Provides a platform for collaboration between educational institutions and business to increase innovation

Provides provision for "smart contracts" that can execute actions and events automatically when certain conditions are fulfilled 
Blockchain Technology
Blockchain provides diverse industries with the technology to achieve and maintain integrity within distributed peer-to-peer networks or systems. It obviates the dependency on a central authority or clearinghouse for transaction authentication.
Potential Blockchain Applications in Education
Permanent storage of records 

Strengthened information security and identity verification

Automatic credit transfers

Protection for intellectual property about educational content
A High-Level Overview of How it Works
Network participants can manage information that includes certifications, credentials, transactions, contracts, identities, and other tangible and intangible assets that can be recorded digitally 

As every information remains permanent, transparent and secure, participants can view transaction histories including every part

A blockchain consensus administrates how participants will initiate transactions, and validate record and distribute it

Cryptography mechanisms replace intermediary authenticators as the enabler of trust
Blockchain Use Cases in Education
Student Credentials Storage
Most educational institutions store students' records in proprietary formats. They are designed in a way that only an institution's staff can access them through dedicated online systems with almost no interoperability. Whereas, blockchain stores records permanently while providing security and verification provision for documents such as degrees and course certificates. So, even if an institution is no longer in service, those certificates will remain verifiable in a blockchain database. For instance, the MIT Digital Certificates project has developed an open-source blockchain ecosystem. It enables participants to create, share and verify blockchain-based educational certificates with features like cryptography and data immutability. 
Also Read: Developing Education-to-Employment Verification Solution with Hyperledger Fabric
Identity Verification
Identity verification is a challenging process for educational institutions and employers alike. It requires manual intervention that makes it prone to data tampering. However, with a blockchain-powered digital process, the validation of a student's identity needs to happen only once. Unlike traditional systems that store students' identity documents, blockchain application stores only information about that document. Using such a blockchain application, students and job candidates can validate their identity and credentials online. It will also give them complete control over the use, storage, and management of their data.
With blockchain, only permissioned parties responsible for a student's identity verification will have access to some part of the data. It means that organizations no longer need to use complex systems for access rights. It removes the investment burden required to strengthen the network against data breaches and training the staff for data protection and managing access rights.
Also Read: Self-Sovereign Digital Identity with Hyperledger Indy: Control Your Data
Protection of Intellectual Property
Students and professors often publish educational papers and research as part of their work. However, there is no way to ascertain for a professor to find out whether a similar academic study is underway or not. Additionally, there are always concerns regarding the piracy of the research itself. Blockchain can enable educators to publish content publicly with usage traceability and no limitations on the source materials. Such a blockchain solution will incentivize teachers based on the usage of their teaching materials and citations to their research papers.
It will enable students and institutions to make metrics-based decisions on which study or research material to use. Teachers can cite and link the publication of the resources they used in creating the study material. Educators can reward in crypto coins according to the reuse of their respective resources. In a public blockchain, coins will be used to determine an author's prominence. In a private blockchain, coins can have monetary value and be used for compensation.
A more advanced implementation, for example, a smart contract can distribute payment to different authors based on how often their material is cited or used. Authors would no longer need to rely on intermediaries such as research journals. They often restrict the use of resources by charging high access fees.
Also Read: Blockchain in Intellectual Property | Making IP Rights Management 'Smarter'
Conclusion
Applications of Blockchain are positioned to revitalize the education sector. Key players need to begin experimenting with the technology, both individually and as part of a consortium.
Oodles is a blockchain app development company with expertise in building enterprise blockchain solutions for diverse industries. If you are looking to explore the potential of blockchain applications in the education sector, our blockchain consulting services might help.