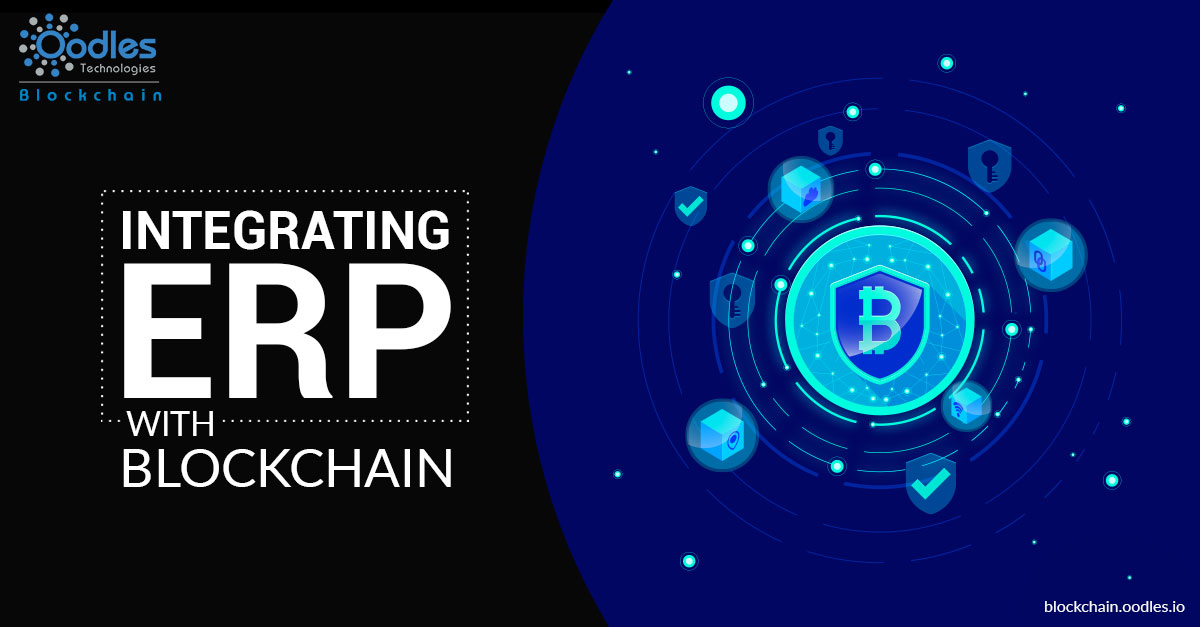 Blockchain is an important type of Distributed Ledger Technology. DLT has the capability to reform various industries through its technological aspects. Now, it has grabbed eyeballs of big industries that are using ERP to enhance their business processes. Those industries are looking for ways for Blockchain ERP integration for increased benefits.
Development of Blockchain: 
After the sensation created by Bitcoin in the digital world, everyone came to know what's blockchain technology and its potential. Since then, blockchain has evolved into a transforming technology and being used as the backbone for several large-scale projects. Due to its expedited adoption and capabilities, tech experts are suggesting to integrate Enterprise Resource Planning (ERP) systems with blockchain technology. This sort of integration would allow different businesses to streamline their business processes and investments whilst saving the cost.
As blockchain can be utilized to monitor transactions and transfer assets, it can be used for ERP for the same reason as well. An ERP software:
Makes all your business data centralized.
Offers a single-point-of-contact.
Enhances other business process applications.
Provides shared access to data across various departments within an organization.
The same can be targeted with blockchain ERP integration, however in a wide sense such as:
1- For making business processes and workflows centralized across multiple organizations.
2-Integrating and solving complex operations of various organizations.
3- Shared access to data across different departments within multiple organization.
Blockchain ERP integration:
ERP software streamlines and manages all complex business processes, allowing an organization to manage all back-office functions/operations smoothly, and in real-time through integrated applications. As ERP software utilizes a database management system, likewise blockchain also utilizes a real-time scalable database, facilitating platforms, proofs-of-concept, and applications.
For an instance, if a marketing team member is using a software for generating invoices and a member of the accounting team requires those invoices to manage sales, it gets necessary to share that information between both of the team members.
Still, this may result in a minus point for businesses. The reason is lack of trust among entities or lack of compatibility.
Since every small to large corporation follows a different set of business standards, formats, and processes, it would be a lot easier for them to embrace and integrate the blockchain technology. Also, it's important to know that blockchain can't be considered an ROI factor, but it does help on strategic grounds like resisting malware threats and other cyber attacks.
The bottom line: 
ERP has become an essential part for many organizations, as it can efficiently increase the productivity of employees, handle finances, purchase orders, invoices, and payments. Blockchain ERP integration could lay the foundation for true and transparent data interoperability for commercial and banking services such as trade financing, online payments, and contract management facilities.
To know how Oodles Technologies' ERP and Blockchain portals help business to grow, contact us here. Oodles has been developing and implementing ERP and Blockchain applications for over three years to businesses across India and overseas.