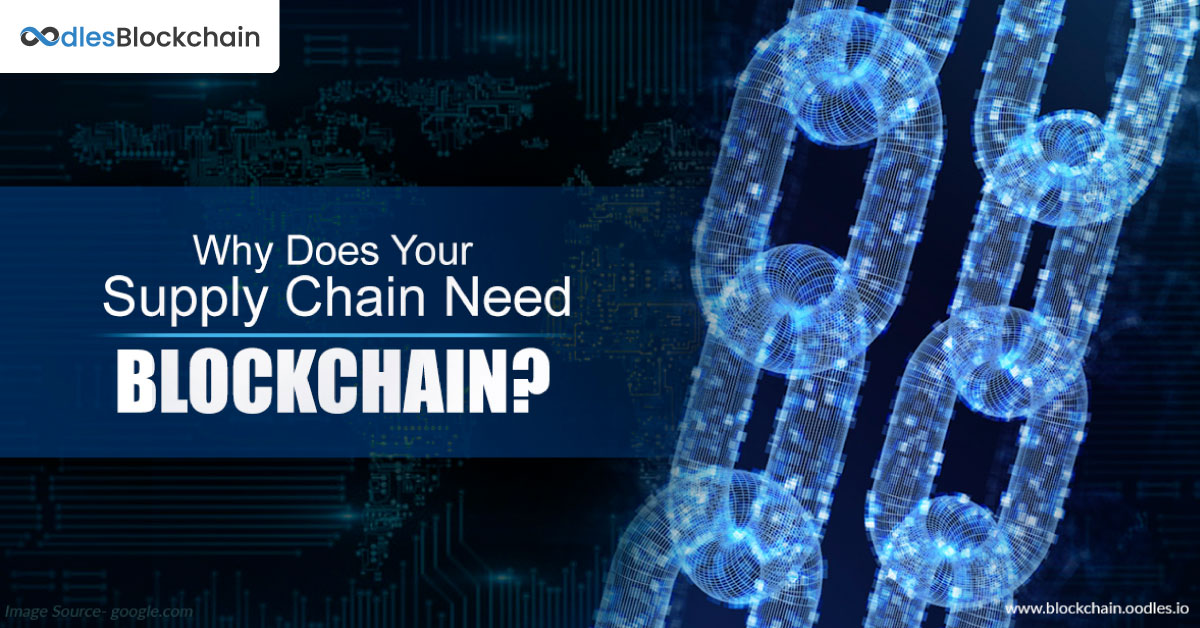 Latest technologies are offering promising possibilities for improvement across the supply chain. Using Blockchain for supply chain development services, you can better your supply chain traceability and transparency as well as lower administrative spending.
Blockchain For Supply Chain Development:
Track Advancements:
Blockchain For supply chain development services can help participants record date, price, quality, location, certification, and other necessary information to manage and improve the supply chain more efficiently. Further, this information stored within Blockchain can improve traceability of material Supply Chain, alienate losses from gray market and counterfeits, improve visibility and compliance. And potentially help stand an organization as a leader in innovative and responsible manufacturing.
Recent Blockchain and Supply Chain Development and outlook:
Bitcoin was the earliest blockchain use that pushed widespread experimentation of blockchain, particularly in the finance sector. In 2015, OMX Group In. and Nasdaq cooperated with a blockchain startup, Chain. This cooperation was to test and pilot blockchain technology for the trading of shares in Nasdaq Private Market. The Commonwealth Bank Of Australia, RBS, Visa Europe, and many of the UK's high street banks have all accepted the idea and announced that they are working to develop their own proof-of-concept using Blockchain.
It's significant that as Blockchain gains popularity, large corporations and startups will come out to explore the use of this technology outside of the finance industry. Provenance is a supply chain transparency startup, it has recently completed a six-month pilot for monitoring and tracking responsible sourcing of tuna using blockchain technology. Monegraph is a startup launched in 2014, it uses blockchain to protect the usage and distribution of digital media rights such as brand-sponsored content or video clips. It enables sharing of revenue across publishers, media creators, and distributors.
Skuchain develops blockchain-based B2B trade and supply chain finance products, targeted towards the $18 trillion global trade finance market that consists of numerous entities including logistics providers, banks, buyers, sellers, custom, and third-parties,
These were some of the instances of Blockchain for Supply Chain Development. They make clear that blockchain based innovations in the supply chain have the power to offer unforeseen business value by improving supply chain transparency, eliminating risks, and increasing efficiency and inclusive supply chain management.
Potential benefits of using Blockchain and For Supply Chain Development Services:
Better corporate recognition and reputation by bringing transparency of materials used in products.
Boost credibility and public trust of shared data
Lower probable public relations risk from supply chain wrong-doing
Engage stakeholders
Blockchain can allow accurate and more transparent end-to-end monitoring and tracking of the supply chain. With it, organizations can develop a decentralized immutable storage (record) of all transactions and digitize physical assets. This boosted supply chain transparency will pave ways for both businesses and consumers.
Blockchain can use this increased supply chain transparency to eliminate fraud risks for high-value products (goods) such as pharmaceutical drugs and diamonds. Not only the technology can help organizations to understand how finished goods, as well as ingredients, pass through each subcontractor but also can lower profit losses from the gray market trading and counterfeits. In additions, it can increase credibility in end-market users by decreasing the impact of counterfeit products.
Furthermore, companies can better control outsourced contract manufacturing as Blockchain enables all parties within a respective supply chain access to the same information. Significantly, this would reduce communication or transfer data breaches and errors. Less time can be consumed to validate data and more time can be given to delivering services and goods. Either by improving quality or reducing cost, or both.
Indeed, blockchain can streamline and enhance administrative operations by allowing an audit of the supply chain. Business processes that involve manual interpretation for compliance or credit purposes that usually take weeks can be propelled with the use of a DLT (distributed ledger technology) which will be incorporating all relevant information.
Conclusion:
As blockchain becomes prevalent and gains momentum, organizations should keep an eye on key blockchain development players who have already started experimenting with blockchain. Blockchains advantages hugely from network effect; once a potential mass accumulates in a supply chain. it will become easier for others to join in and reap the benefits.
To read more about recent happenings in Blockchain and vital market insights, go to our blog section. Or contact us for a free-of-cost consultation and know more about how Blockchain and Supply Chain development can help your business grow.