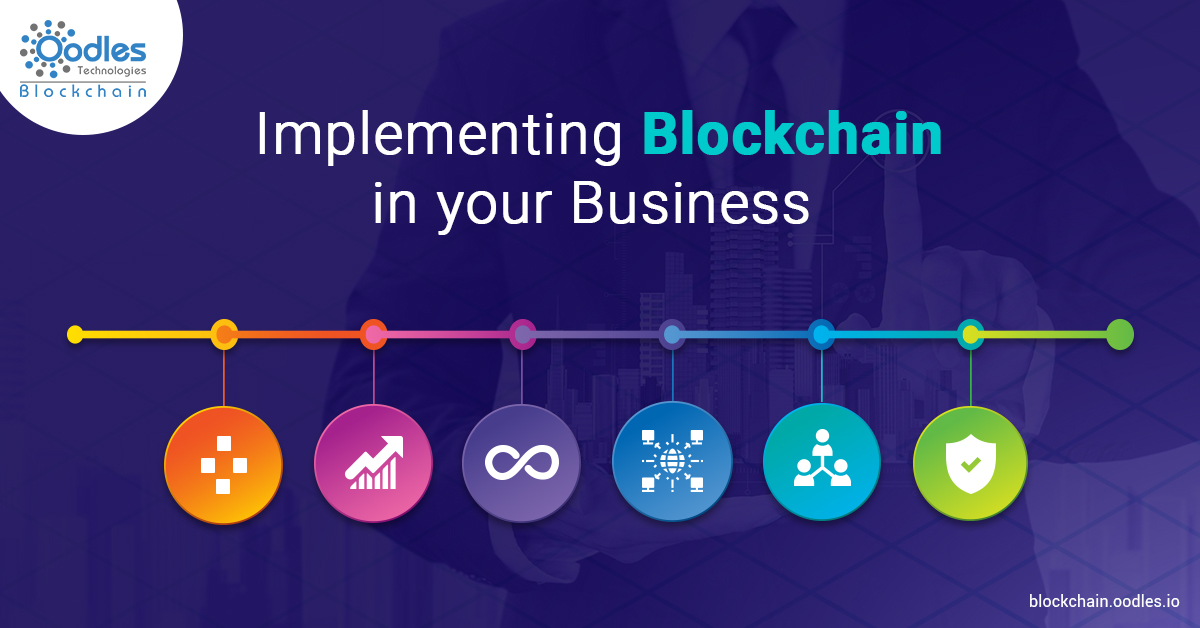 Businesses around the world are trying to get an understanding of how to implement Blockchain Technology into their business process. It's because of the buzz this transforming technology is currently creating in the digital world. However, when they seek blockchain implementation services, the problem they face is to find a blockchain development service providing company that's genuine and expert in blockchain technology.
One of the primary concerns is the cost of Blockchain Implementation Services. Many think that it will be too high or may lead to excessive teething problems. While these concerns are reasonable as the cost of blockchain implementation varies based on different factors, blockchain implementation for every size of businesses doesn't have to be expensive or costly.
In this article, I have focussed on blockchain implementation into your project and what are the benefits of doing so.
CRYPTOCURRENCY TRANSACTIONS
The first advantage of blockchain implementation for businesses is they can allow their customers to pay in bitcoin and other altcoins.
An application or website that sells its products and charges membership or subscription, donations, or any other sort of payment method, can hugely benefit by having a cryptocurrency payment gateway incorporated into it.
Incorporating a form of Bitcoin API into your app will attract all those people who like to pay in cryptocurrencies like Litecoin, Ether, Monero, Ripple, etc. It can prove to be a game-changing decision for your business as it will save a lot of money. It's because most payment gateway transactions charges are optimal as compared to the fees charged by banks, and other financial institutions.
Paying in cryptocurrency may not be suitable for everyone, but it can surely enhance a few businesses. Many companies offer low-key services, such as Massage Services, Adult toys, etc. They can reap benefit by allowing their customers to pay in digital currency as most of the users using such services may not want these details on their credit card.
SMART CONTRACTS
Smart contracts can be used to legally binding agreements between two or more parties.
Blockchain-based Smart Contract services can help remove the need for a 3rd party, such as a lawyer or broker, to create a smooth transaction process. A pre-determined set of rules can be incorporated into the contract. After the fulfillment of those terms, the contract can automatically initiate a set of actions without requiring any human interaction.
The predefined terms can be anything from initiating a payment to even verifying marriage documents, etc.
For a better understanding of Smart Contracts and to know their potential uses, read this article.
The use of smart contracts within an organization, from the finance sector to medical research, can streamline their complex processes through automation. And thus, Smart Contract Development services are on the focus of many blockchain development companies.
Oodles Blockchain, a micro-site of Oodles Technologies, aims to develop Smart Contracts in Solidity, a language designed to work with EVM to help find industry-specific solutions.
The biggest advantage of using Smart Contracts is that the tedious part has already been completed by the Ethereum Project.
The great thing about smart contracts is that much of the hard work has already been done by the Ethereum Project. Now, even SMEs can begin blockchain based smart contract implementation within their business processes without needing to spend a fortune.
Since the Ethereum blockchain allows Smart Contracts to run on its platforms, there's no need for organizations to build their blockchain network from scratch.
A few tips for choosing the right blockchain development team:
Having the right development team for blockchain implementation into your business or project is the key to success. The team you hire, it must be supported by at least one experience blockchain developer to can oversee the development work. The team should be well-professed in Solidity, familiar with various blockchain APIs, and best blockchain platforms offered by blockchain firms for a smooth development.
If the blockchain developer you hire doesn't have knowledge of platforms such as BigChainDB, that's used to solve blockchain's scalability issues, and Hyperledger Project used to develop permissioned private blockchain solutions, then you're not heading in the right direction.