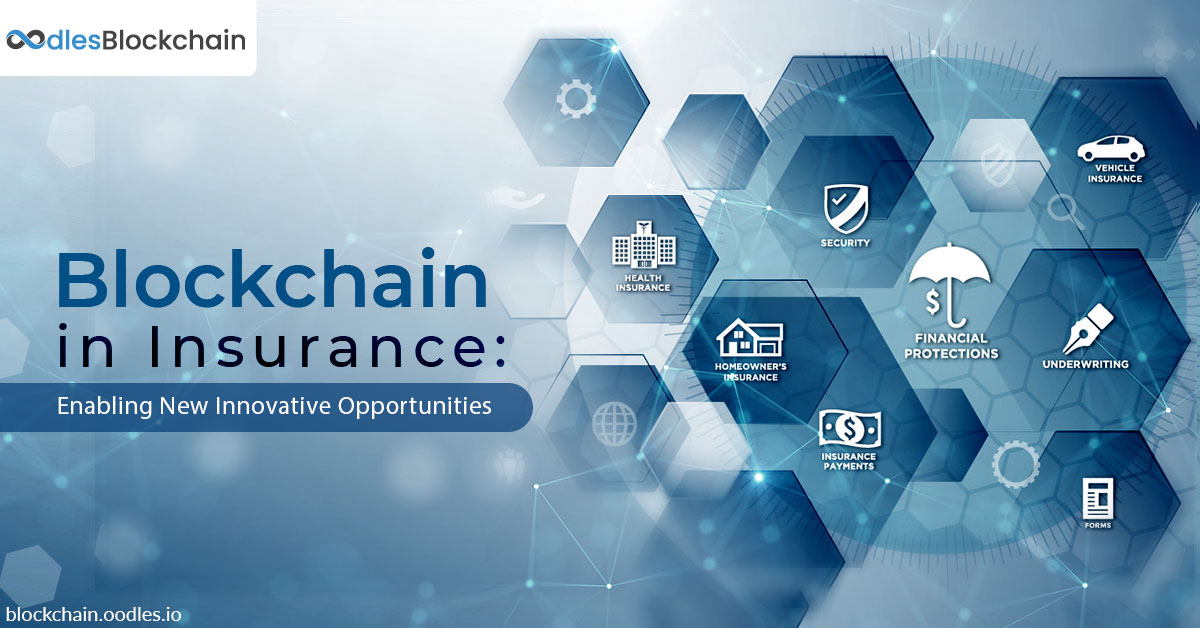 In the previous blog, we explored how blockchain is providing technology solutions to enhance existing processes in the insurance industry. In this blog, we will find out how blockchain and its applications are enabling new opportunities in insurance.
Blockchain enabling new insurance practices is about using smart contracts and dApps to conduct actual insurance with blockchain accounts. While such implementations are in many respects more radical and sometimes more speculative than insurance with blockchain, they present exciting opportunities for innovation that can result in new products and new markets. What is more, the low cost of smart contracts and their transactions means that products that are presently prohibitive in developing countries can become more competitive in those underinsured markets by using distributed ledger technology.
Notably, insurance blockchain solutions can lower the threshold of identity that is required to become insured. Some processes of insurance on the blockchain are already being pursued include index-based or parametric insurance and peer-to-peer (P2P) insurance.
Index-based or parametric insurance
Index-based insurance relies on an underlying index to determine compensation to insureds. The index can be, among other things, in relation to temperature, rainfall, wind speed, or flight time. This type of insurance does not indemnify pure loss.
It pays out a certain lump sum upon the occurrence of an objective, pre-defined parametric within a set time period, such as 30 days of drought in a given region in a given year to compensate for likely crop failure or herd loss. While index-based insurance is relatively cheap to administer by comparison with more conventional insurance products, blockchain can further reduce the costs that are involved through comprehensive automation of every step of the index-based insurance process, from contract to claims. Index-based insurance on a blockchain achieves such automation by using oracles that feed external data into smart contracts to initiate transactions that settle and clear between blockchain accounts within minutes. Index-based insurance is especially effective in developing countries due to its simplicity. In much of Africa and Asia, values insureds are typically very small scale while the administrative costs remain as large as developed countries since in both cases claims are time-consuming and expensive to verify. Index-based insurance can overcome this imbalance, and when conducted on a blockchain, automation goes even further toward rectification. Of course, index-based insurance also has a niche to fill in developed countries for products that are inherently parametric, such as flight delay and cancellation insurance. By reducing overhead, automating claims, and accelerating settlement, blockchain technology can render these products more cost-effective, and by enhancing overall convenience, it can make these products more attractive to consumers. ConsenSys has its own oracle platform, Rhombus, with access to over five trillion real-world data points that can inform smart contracts across a range of applications.
P2P Insurance
Peer-to-Peer (P2P) insurance involves a group with some degree of affinity (family, friends, business associates, etc.) who team up to contribute to insure each other against loss. Through rigorous selection, this pool, akin to a reciprocal, can produce a lower loss ratio and hence a lower cost for its members. What is more, funds that are available in the pool at the end of the coverage period can be refunded to the members, who are both policyholders and subscribers at the same time. Blockchain can enhance the efficiency and transparency of this model and so render it more popular. Written premiums can be held in escrow on a smart contract. Claims can be paid out from this smart contract when the correct digital signature is applied27. The smart contract's code might designate that the signature come from a certain third-party assessor, but it can also require that signatures be received from multiple members of the pool to validate the claim. Members can be confident in the voting mechanism as the blockchain maintains an immutable record of everyone's decision.
Claims Handling
Gathering and processing data on claims can be challenging as well as expensive. Data is manually entered and shared between different parties with different systems, which can produce errors in transmission. Blockchain technology can automate a great deal of claims-handling and reduce settlement times. For instance, a vehicle might one day be kitted out with a sensor that in turn informs a smart contract. In the event of a collision, the smart contract automatically alerts emergency services, confirms insurance, and launches a claim. Such automation would result in better service for insureds and cost-savings for insurers. Manual processes would be reduced or eliminated.
Oodles is a growing blockchain app development company that offers various development services and solutions using blockchain technology. You can directly talk to our experts if you're looking to explore how blockchain can enable new opportunities in the insurance industry.