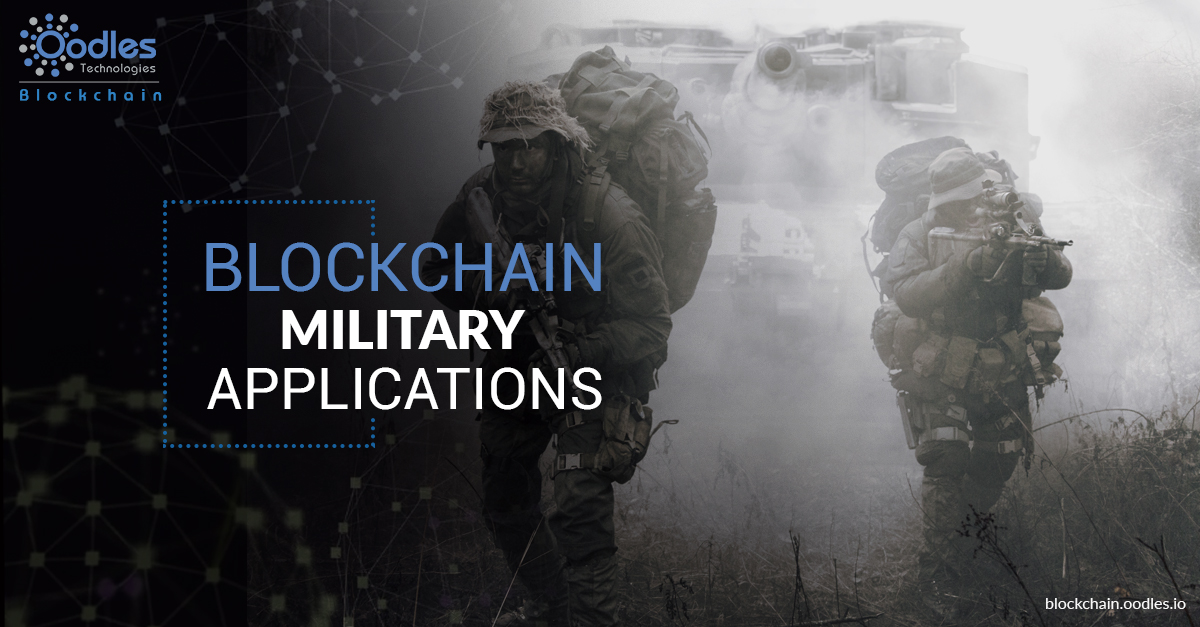 Given that blockchain technology is being featured heavily in any forum or discussion when it's about cybersecurity, it can't be possible that military organizations refrain themselves from taking an interest. Secure and shared communication is one instance where blockchain military applications are proving their influence.
The potential to form secure communications between units is one of the crucial requirements for any military entity, especially in times of war. Also, Cybersecurity is another matter of concern within the armed forces. However, smart contracts, decentralized ledgers, and related technologies also bring other influential opportunities to fix concurrent issues within the military space.
A Few Use Cases of Blockchain Military Applications 
Military Drone Technology
The integration of AI and blockchain with drone technology gives birth to formidable opportunities in blockchain military applications. Not only these applications can analyze and accurately report on footages in real time, but AI can also yield autonomous drones. Then drones can fly entirely independently without requiring any human intervention and control.
Blockchain-based applications can record and store data collected by AI-enabled drones in real time. These applications can even record the flight decisions and actions performed by the drone. So, with each drone working as a part of a decentralized network, even if it's destroyed later, whatever data it has gathered would still be safely recorded and stored on the blockchain.
Decentralizing weapon control systems
Blockchain enables decentralization of computing power over multiple nodes. By making use of blockchain's potential to validate that all nodes are working from the same collection of data, the system can work together with weapon control to tackle threats.
The partnership between Guardtime Federal and Lockheed Martin has enabled latter to incorporate blockchain technology into their supply chain risk management, system engineering processes, and software development.
The organization is the first US defense contractor to adopt distributed ledger technology (DLT). Now, it seems like with rapid adoption and development rate, "blockchain battleships" could be one blockchain military applications in vast use around the globe.
Final Thoughts:
The blockchain military applications mentioned here may provide some vital insight into the course that military operation could move towards over the next few years. The blockchain adoption rate is gaining traction over many different sectors. It's now for sure that military organizations around the world would want to ensure that they stay ahead of others.