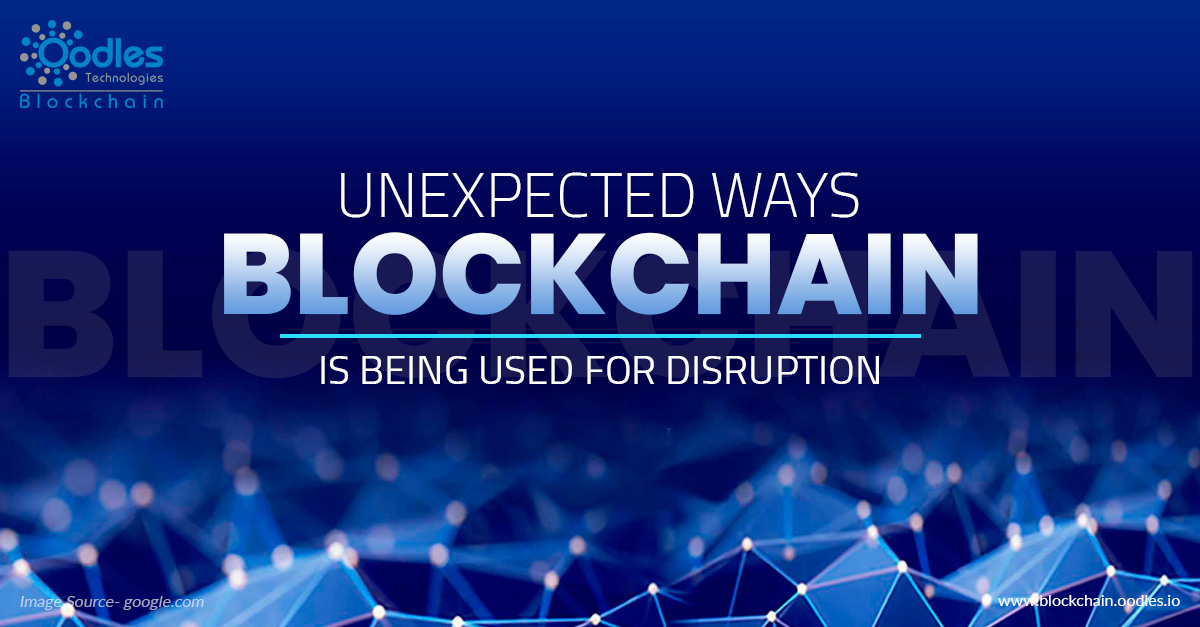 Blockchain technology is being considered as the next disruptive technology after the internet because of the numerous advantages it offers to various industries. The advent of such reinventing technology often requires the disposition of existing concepts. Certainly, Blockchain has the potential to cause a global paradigm shift.
In this article, we will discuss ten unexpected ways blockchain is in use for disruption. We will analyze what makes Blockchain so transforming and radical.
Following are the ways Blockchain Technology is causing disruption:
Regular customers of Western Union or any other payment solutions for transferring funds can attest to the pain points and rigors of such easy task. The technology can even change the way banking is done by authenticating and allowing high volume transactions in a very reassuring manner.
The emergence of cryptocurrency development services has also promised to influence the conventional banking procedures. Many financial institutions are already incorporating decentralized blockchain applications for some of their business operations with Ethereum and Ripple leading the pack. Indeed, Blockchain technology is likely going to be accepted and used by more countries. Also, cryptocurrency may become the most sought-after way of online trading in future.
Enhancing Cyber Security:
It is likely that you may know a friend or colleague who fell into the trap of an Internet scam. Or, you might as well be a victim of false Internet schemes. So, do not fret as Blockchain technology can for sure put an end to this. It will be able to minimize the need for human interaction or compromise, using smart contracts development and advanced cryptography strategies.
It lays the foundation for reduced human errors. Then, unauthorized tweaks, changes or hacks will be limited. In addition to this, while centralized servers can be corrupted or compromised easily, Blockchain is immutable and immune to any data hack.
Improving Crowdfunding:
According to statistics, we are forming an entrepreneurial economy because of the increasing rate of startups. Unfortunately, many businesses fail to prosper and die even before their first year due to lack of sufficient funding.
Here, ICO development services can change the way of fundraising with the effective blockchain solutions in place which supports seamless crowdfunding.
Blockchain is helping developers to develop applications that can bring the healthcare sector on the track. Think of a situation where you are no longer required to carry your medical records along. Also, one of the primary causes of most hospital death is due to wrong diagnosis practices as results of misplaced or false information. Using blockchain technology a secure and decentralized system can be created which will consist of medical records, patient history, and associated facts. On top of that, enhanced and improved security layer will make sure that only those who are authorized get access to that private, privileged medical information.