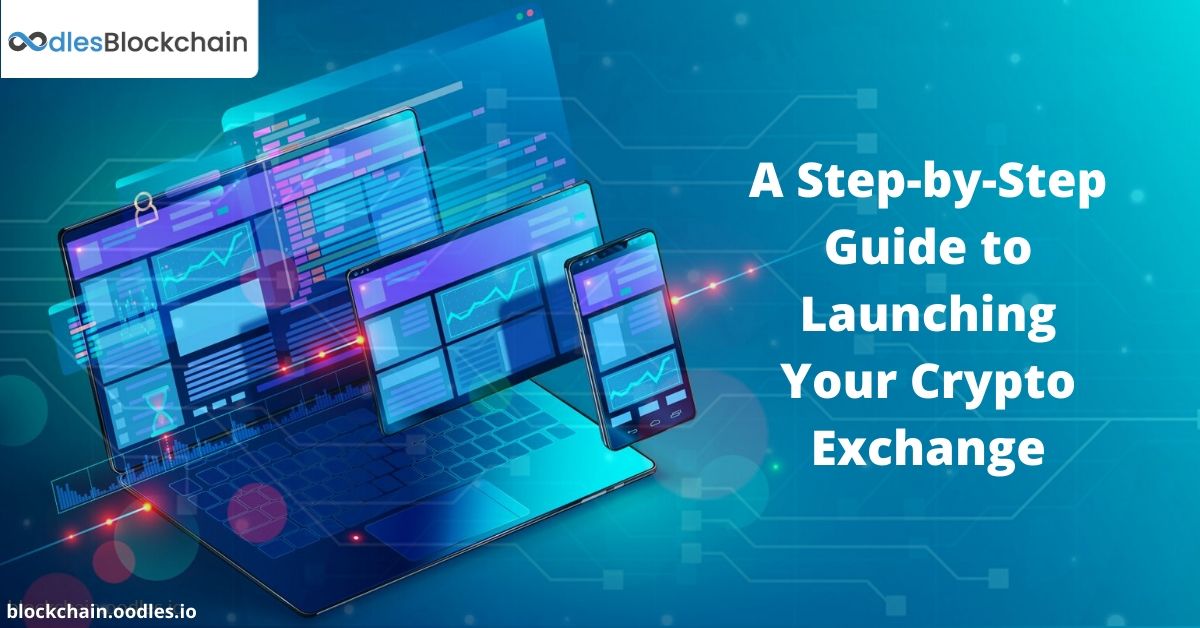 The concept of cryptocurrency exchange development is becoming mainstream. If you, too, understand the potential reward importance of developing and launching your crypto exchange business, this step by step guide might assist you to drive in the right direction.
Ensure the fulfillment of licensing requirements by obtaining legal counsel
It is necessary to obtain legal counsel to understand and fulfill the regulatory demands of your new crypto exchange software before you set your plan into action. You will need to obtain proper licensing for all jurisdictions in which you plan to operate your cryptocurrency exchange. In various countries, cryptocurrency exchanges can operate without requiring any regulatory oversight. While in other countries including the US, cryptocurrency exchange operators must obtain Money Transmitter business licenses and adhere to SEC and CFTC rules and regulations, among others. Additionally, a crypto exchange platform must comply with Know Your Customer (KYC) regulations. With this increasing requirement, automated blockchain-based KYC systems have become prevalent to fight money laundering. Thereby, it is essential to consult with an attorney familiar with the industry.
Venture fund gathering
One must know the approximate costs involved before launching your cryptocurrency exchange project. Developing and launching a cryptocurrency exchange platform might include the cost of the underlying technology, hosting, initial legal counsel, government registration, and initial platform marketing. While you may not need all funds upfront, it is advised to have access to enough capital to ensure the smooth development and launching of the platform. We have observed that many startups fail to plan for the future. As a result, they land small initial raises which may cover the costs of the development. However, it leaves the venture without the critical operational cash necessary until it starts generating significant ROI (Return on Investment).
Also, Read | Entering the Crypto Market with Peer-to-Peer (P2P)Crypto Exchange Development
Avail services of an authentic Cryptocurrency Exchange Development Company
Oodles, being in the industry for several years now, has become an authentic crypto exchange development provider that offers a range of custom cryptocurrency exchange development services. It means clients come across no hidden or ongoing fees. They can host the exchange code themselves while also receiving the full source code. Having access to the full source code is essential for smooth auditing purposes. Some regulators request to audit the source code as well. We also offer turnkey exchange software with full source code. It enables all the customization of a custom-build exchange with significantly decreased time to market and overall cost.
Maintain sufficient liquidity
We can say that liquidity serves as the cornerstone of any successful crypto exchange platform. Your users may see your new venture with skepticism if it does not provide an advanced order book and smooth trading activities. We can connect your exchange into a network of existing exchanges without requiring to simulate trading activities via dummy accounts within the new exchange and thus, enhance its liquidity. It is important to note that the larger the network of exchanges will be, the less it will have an issue of liquidity 
Collaborate with a payment processor
Not all payment processors may be equal. They may vary in terms of fee structures, among other things. To be competitive with other exchanges, you will need the lowest transaction rates. Additionally, other significant differences between processors include settlement time and compliance with PCI DSS. It is a set of best practices to ensure cybersecurity. So, you need to ensure that your payment processor is PCI-compliant so that it can secure your new enterprise against cyber threats.
Strengthen the crypto exchange software's security with best security practices
We, at Oodles, ensure the development of a crypto exchange platform with robust security mechanisms, including offline cold storage wallets, 2FA (two-factor authentication), and encrypted databases. Take a look at a few more essential crypto exchange software security mechanisms that must be implemented to strengthen the security of your cryptocurrency exchange. It is to implement the best security features in crypto exchanges as they have always been ripe for cybercrimes and hacking, leaving exchanges scrambling to differentiate based on security.
Beta testing before going live
Once you've built your exchange, set up a contract with a payment processing firm, and ensured that your exchange is following all rules and regulations, it's time to launch your it by testing its full capabilities in beta.
Maintain a legal team for ongoing compliance
It is imperative to ensure legal compliance maintenance and comply with current and proposed laws and regulations. It does not only apply in the jurisdiction in which you're planning to launch your exchange, but also in all foreign jurisdictions in which you have your exchange members or traders.
Also, Read | Analyzing the Essentials of Decentralized Crypto Exchange Platform Development
Looking Forward
There's no step-by-step guide that can answer all your questions. However, this guide might help you construct a preliminary action plan.  Also, Oodles, as a leading crypto exchange software development company, is here to assist you along in your journey to develop a crypto exchange platform and launch it successfully. So, if you have any additional questions, feel free to connect with us.