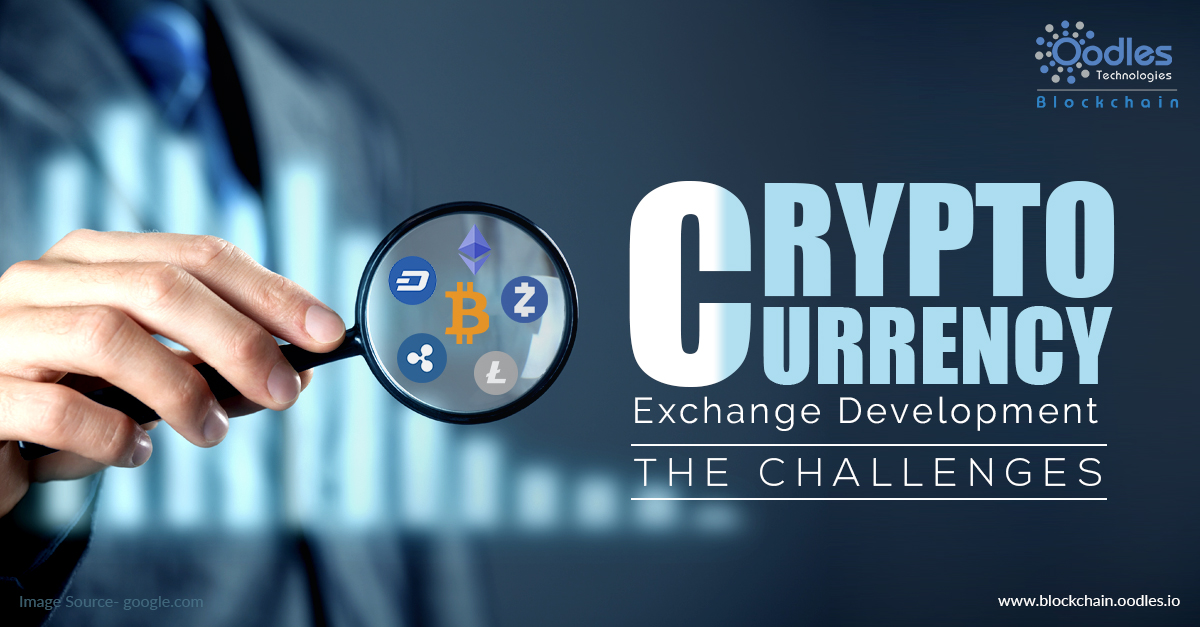 Starting a cryptocurrency exchange and trading business can be rewarding but, you would have to face great challenges too. Crypto exchange development business returns a high rate of interest. That's why it is considered as a good and profitable business. For getting success after investing in cryptocurrency exchange development, an entrepreneur should be able to turn the big challenges into his triumph.
Main challenges faced by entrepreneurs while investing in cryptocurrency exchange development: 
Cryptocurrency exchange solution is a cryptocurrency exchange script that facilitates your crypto exchange business operations. It also provides you a complete package for security, profitability, and reliability.
1. Security of your website: 
Securing a cryptocurrency exchange website is a prime challenge for the exchange business entrepreneurs. Having secure environment can help to make more profits. Escrow service is a security feature for digital coins transaction in exchange platform. Escrow reduces the risk of frauds by acting as a trusted escrow admin that collects, holds and only disburses funds when both Buyers and Sellers are satisfied. KYC compliance and multi-level authentication are other security features that provide security to the exchange platform. Using blockchain in your exchange platform eludes the problem of the corruptible transactions. There is no chance of hacking your crypto exchange business.
2. Updating with current crypto exchange business latest trends & technologies: 
Having advanced crypto exchange business modules is necessary to keep up with the competition in the market.   When you update exchange business with latest modules and trends, you get sure success in your crypto exchange startup. White label solutions, ICO, Smart contracts, Token creation, wallet integration, blockchain technology are some of the top technologies that are currently trending.
3. Updating exchange business with multiple currency trading
Multi-currency wallet integration is in demand by the altcoins users.  It lets users manage multiple currencies on the same wallet. The payment methods like ETH, BTC, and USD are a part of multi-currency trading. Also, wallet's security and fast payment come at the forefront.
4. Picking high revenue and launch your exchange business with minimal spending
Buying a good cryptocurrency exchange script will help to generate high revenue.  So the exchange script should cover all important features like blockchain, liquidity solution, customizable and ready-made exchange solution and escrow bound platform. Thus, business persons have to develop their own website by using a secure and reliable cryptocurrency exchange script.
Also, when entrepreneurs invest in cryptocurrency exchange development, the budget needs to be cost-effective for it. Ready-made or ready-to-build cryptocurrency exchange solutions can make cryptocurrency exchange development simple and fast. Custom-build blockchain module lets you save money, time and design your website with your own methods and creative ideas.
If you are making up your mind to launch your cryptocurrency exchange website without risks, then choose the best cryptocurrency exchange script at Oodles scaffold.