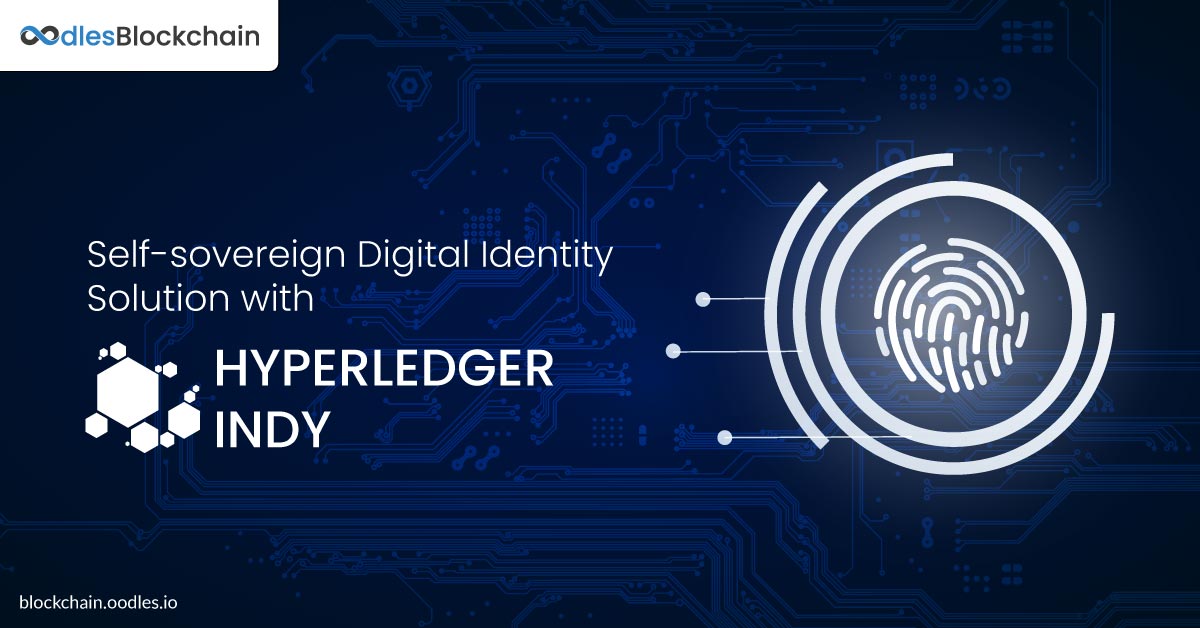 Digital identity is the information about an individual or organization available on the web. Typically, digital identity includes business-sensitive and personally identifiable data (PII) such as:
Username and password
Purchase history
Date of birth
Social security number
Online search activities, like electronic transactions
Medical history
Digital Identity Management Challenges
Centralized online service providers control and use this user information silo to identify, validate, and track users for availing their services. However, they often exchange data without users' consent. This user data exists in databases that are vulnerable to hacks. It warrants the need for creating trusted identities with an authentic, global, and self-sovereign digital identity management solution.
Overcoming Digital Identity Management Challenges with Self-sovereignty
The self-sovereign identity model places identity stakeholders (owners, verifiers, and issuers) in control of their sensitive data. It calls for a system that enables these identity stakeholders to manage and disclose selective PIIs individually in a peer-to-peer manner.
Features of a Decentralized Digital Identity Management Solution
The essential features of a systematic decentralized, self-sovereign identity management solution are:
Providing users with control over their digital identities
Sharing only the required information for specific contexts
Reducing the involvement of parties having access to identifiable information
Preventing unnecessary linking of individual information with other systems
Enabling individuals to produce digital identities for different conditions
Establishing a two-way trust mechanism, including system support for users to manage information of service providers
Providing a consistent user experience
Hyperledger Indy-based Solution
Hyperledger Indy provides tools and components to develop a distributed, permissioned solution on a global scale. It makes it possible to develop a system that brings analog IDs under one platform, similar to the real-world wallet concept. It is ideal for programming IoT devices and enabling stakeholders to accumulate digital credentials and authenticate themselves without intermediaries.
Development with Hyperledger Indy
Indy provides solutions to eliminate information silos and fix database vulnerability.
Tools, libraries, and reusable components for creating efficient decentralized identity platforms
Secure, scalable and robust self-sovereign identity management systems
Interoperability across applications and administrative domains
Developing a decentralized identity solution with Hyperledger Indy provides real-time reconciliation and authentication. With comprehensive security features, it replaces multiple usernames and passwords with encrypted digital identities.
The solution enables individual identity owners in a blockchain network to avail these key functionalities.
Accessing and using credentials when necessary
Conducting secure verification of self-sovereign identity
Enabling issuance, control, management and private sharing of credentials with security standard like ZKP (Zero-Knowledge Proofs)
The solution uses blockchain as a trusted repository to establish a secure identity and relationships. Most importantly, it does not store any PII on the ledger.
Benefits with Hyperledger Indy
Self-sovereignty
Indy enables the storage of identities on a ledger with distributed ownership. These identities comprise of proof of existence, public keys, and cryptographic accumulators enabling revocation. It means, no one but only the owner has the right to change or remove an identity.
Privacy
Indy preserves privacy by default as each identity owner in the decentralized, distributed network operates without any friction or intermediary.
Verifiable claims
Indy combines and transforms identity claims resembling credentials like birth certificates, passports, and driving licenses, with multiple efficient mechanisms. For instance, it uses zero-knowledge proof to enable selective disclosure of data required by any particular context.
Improving Digital Identity and Access Management with Oodles
Our blockchain developers are skilled in developing innovative industry solutions using blockchain technology. They have gained experience in various dimensions of blockchain development. Our blockchain team develops solutions that meet the demands of a distributed, permissioned identity solution with point-to-point credentials exchanges.