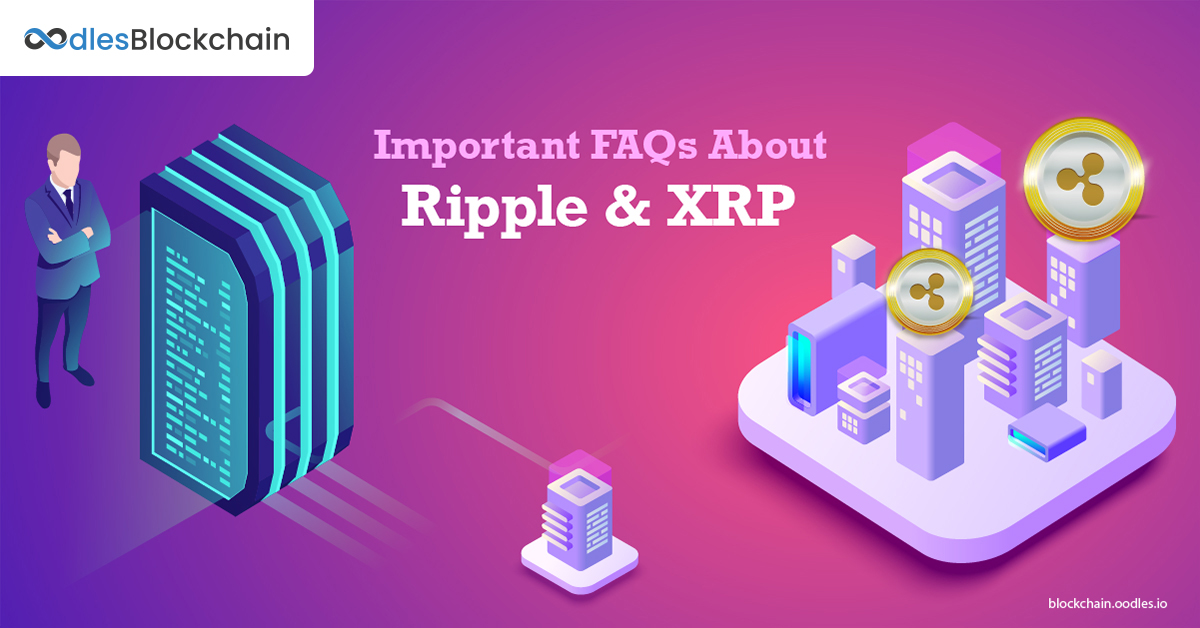 The crypto market is going crazy over Ripple and XRP. It has a now reached a fever pitch. And because of that, people are coming up with questions about the company, how can it be used, where to buy it and the digital asset.
So, to eradicate any misconceptions about Ripple and XRP, here's a compact guide that has answers to eight of the most frequently asked questions. However, it's still in the development stage. As the development processes, this list will be updated regularly.
1. How to buy XRPs?
You can buy XRPS on more than 60 digital asset exchanges globally, some of them are listed on this page. Do remember that every exchange has a different process for buying XRP.
In case if you have already bought XRP from an exchange and have questions about your purchase, you need to reach out the respective exchange directly.
For maintaining a healthy XRP market, Ripple considers having XRP listed on top online asset exchange its top priority, so that it can make it broadly accessible globally. Ripple has deployed resources to fulfill the initiative. So, you can expect current developments moving toward forming global liquidity.
2. What are XRP, XRP Ledger, and Ripple?
XRP refers to digital asset native to XRP Ledger. While XRP Ledger is a distributed, open-source ledger. Ripple is a private company.
3. Which financial institutions decided to adopt XRP?
During May 2018, MercuryFX, MoneyGram, IDT, Western Union, Cuallix. Currencies Direct and Viamericas- eight leading payment providers- have decided their pilot use of XRP in payments using xRapid to bring liquidity solutions for cross-border payments. The pipeline of financial institutions for Ripple is growing. They are interested in incorporating XRP in their payment flows.
4. Is XRP secure enough? Do I need an exchange to use it?
The XRP Ledger is a platform where XRP transactions happen and get recorded. The software that runs the ledger is open source. It executes continually on a distributed network of nodes controlled by various organizations. Since the ledger's inception, the team keeps working on to make it more resistant and resilient to an SPF (single point of failure) through decentralization.
To buy XRP, you will need an exchange or gateway and require a digital wallet to store those.
5. Is the XRP Ledger centralized?
It's one of the continuous misconceptions with the XRP ledger. Centralization means that a single entity holds the authority to control the ledger. While Ripple only contributes to the open-source code of the XRP ledger, it doesn't own, administer or control the ledger.  The XRP is a decentralized ledger.  Even if Ripple ceased to exist, the XRP ledger would exist anyway.
Ripple supports the XRP ledger for various reasons. One is to contribute to the long-term strategy to promote the of XRP as a liquidity tool for Fintech. Decentralizing the XRP ledger is a continuous process that has started during its inception.
These efforts are put to encourage the XRP ledger's enterprise-grade robustness and resiliency, which may lead to XRP's continued use as the top digital asset for payments.
6. Which wallet should I use?
You need to conduct your own due diligence before trusting any third party or third-party technology.
7. Does Ripple hold the right to freeze XRP transactions? Can it view or monitor transactions?
No entity holds the right to freeze XRP, including Ripple. All transactions on XRP Ledger are open to the public.
8. Does Ripple create XRP?
The answer is no. Ripple is a private company that only contributes, it didn't create XRP; 100 billion XRP were existing before Ripple was formed. After the inception of Ripple, the creators of XRP gave in a significant amount of XRP to Ripple.