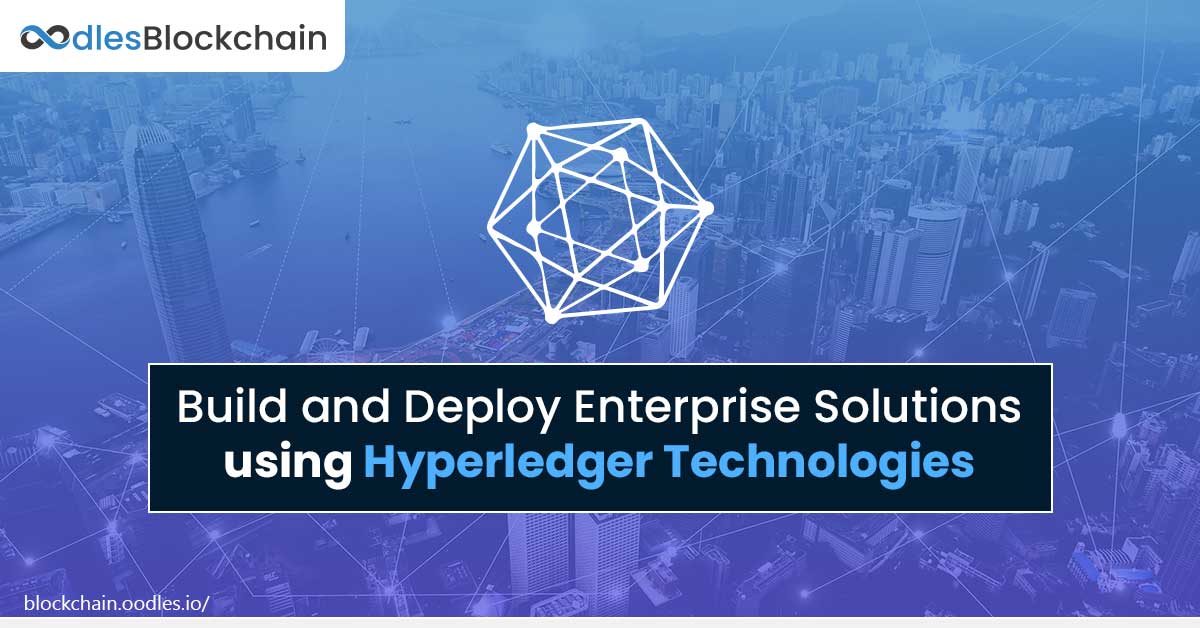 Recently, there has been a significant rise in the use of blockchain technologies maintained within the Hyperledger greenhouse for enterprise solutions. It is because developing enterprise blockchain solutions with Hyperledger greenhouse projects is not that intimidating. All projects are open source, and thereby, anyone can download and use them for blockchain solutions development without joining Hyperledger. 
Distributed Ledgers
Hyperledger greenhouse is one of those blockchain technology projects that incubates and promotes diverse business distributed ledger frameworks. A distributed ledger essentially is a digital database shared across multi-party participants with no central or third-party dependence.
Distributed ledgers can serve different use cases for different requirements. For instance, when participants within a blockchain network may need to share high levels of trust, like between financial institutions with legal agreements. A permissioned blockchain-powered distributed ledger here can add blocks to the chain with low latency by employing a rapid consensus algorithm. While on the other hand, when there is minimal trust required between participants in a blockchain, slower processing for added security is tolerable. 
Hyperledger successfully enables the embracement of a full spectrum of diverse DLT like blockchain use cases. Visit hyperledger blockchain application development to explore a few of the open-source distributed ledger frameworks hosted at Hyperledger.
Same Design Approach of Hyperledger Projects
Modular

Highly Secure

Interoperable

Cryptocurrency-Agnostic

Complete with APIs
Use cases and Applications of Hyperledger Blockchain Frameworks
With Hyperledger technologies, any business network can develop and establish a solution for recording transactions without any dependence on a central proxy. Additionally, with a hyperledger framework based solution, there is no need for everyone to trust that centralized system. As a result, businesses can gain unprecedented operation efficiency, establish a trustless business environment, and eliminate fraud, human dependency, duplication, and more. A few examples where hyperledger blockchain technologies have a compelling use case are the following.
Banking Applying for a Loan
Financial Services Pre and Post-Trade Processing
Healthcare Credentialing Physicians
Supply Chain Management Tracking Fish from Ocean to Table
Banking Solutions
For empowering the banking sector, Hyperledger Indy provides a transformative identity solution. With Indy, financial organizations like banks can enable their applicants to share only specific information it requires to make a decision. It does it in a way that guarantees truth, establishes confidence in the lender, and fulfill the compliance requirements of regulators. With such a solution, when you set out to seek a loan, you can apply to 100 different lenders in milliseconds. You can do that without sharing any sensitive personal data into a centralized database. So, you don't need to disclose any PII. You can use zero-knowledge proofs proving that you are over 21 years of age. It also enables you to disclose your income on last year's taxes passed a certain threshold, hold a valid government ID number, and even share that your credit score met a certain threshold.
All this can be done with a Hyperledger Indy solution with ZK-proofs. Read more about ZK-proofs here.  
Essentially, a distributed ledger-based identity can play a crucial role in establishing a global source of truth, and thereby, deliver value to multiple parties. For instance, applicants can control their information with the provision to give consent to access it by various authorities. Additionally, lenders using the solution can conform to regulations and present an immutable audit trail. Subsequently, lenders can provide loans with confidence and efficiency, while applicants can effectively protect their information. 
When we integrate the strengths of other Hyperledger projects with such a solution, this use case proves even more compelling. For instance, by integrating the capabilities of Hyperledger Burrow, smart contract solutions can securely and efficiently automate loan applications with ZK-proofs of identities as a seamless next step. 
Financial Services
Several projects from Hyperledger provide features and functions that can help build effective blockchain solutions for post-trade processing. Visit here to read more about blockchain-based post-trading solutions.
Healthcare Solutions
 Hyperledger Blockchain technologies promise to eradicate one of the critical challenges the modern medical practice faces, credentialing. Hospitals employ this process to ensure that their physicians are competent and trustworthy. Essentially, credentialing physicians is a hospital's method to ensure "due diligence'' on a physician.
Healthcare credentialing proves to be a good use case for blockchain technologies. They can simplify and streamline almost every step of the process. Additionally, Hyperledger Indy provides off-the-shelf solutions, which may otherwise need architecting and the development of new software. One significant feature of Indy is that it implements the proposed W3C standard to verify claims while extending support to the pairwise exchange of selected credentials.
Supply Chain Management
The supply chain represents a standard set of Blockchain use cases. In a typical supply chain, there are various transactions between parties (supplier, logistics, wholesale, retail, etc) involved. Also, those various parties maintain their independent views of their transaction history. Consequently, it frequently creates issues requiring dispute resolution. Additionally, as we know supply chains are usually fragmented, it gets difficult to track the provenance and/or location of products in a supply chain. Not only this, but there are also challenges like fraud and theft of material in a supply chain.
However, by enabling secure information sharing and reducing the risk of tampering, participants in a blockchain-powered supply chain can reap significant benefits like more efficient and accurate transaction processing.
Also, Read | Seafood Supply Chain Management with a Hyperledger Fabric Solution
Looking Forward
If you want to drill down into more hyperledger enterprise solutions and use cases, connect with our team of blockchain development experts. They can help you get into details on each of the hyperledger frameworks including the use of different consensus mechanisms and smart contracts solutions.
We are a blockchain development company providing various Hyperledger application development services with deep expertise in assisting enterprises to successfully adopt Hyperledger.