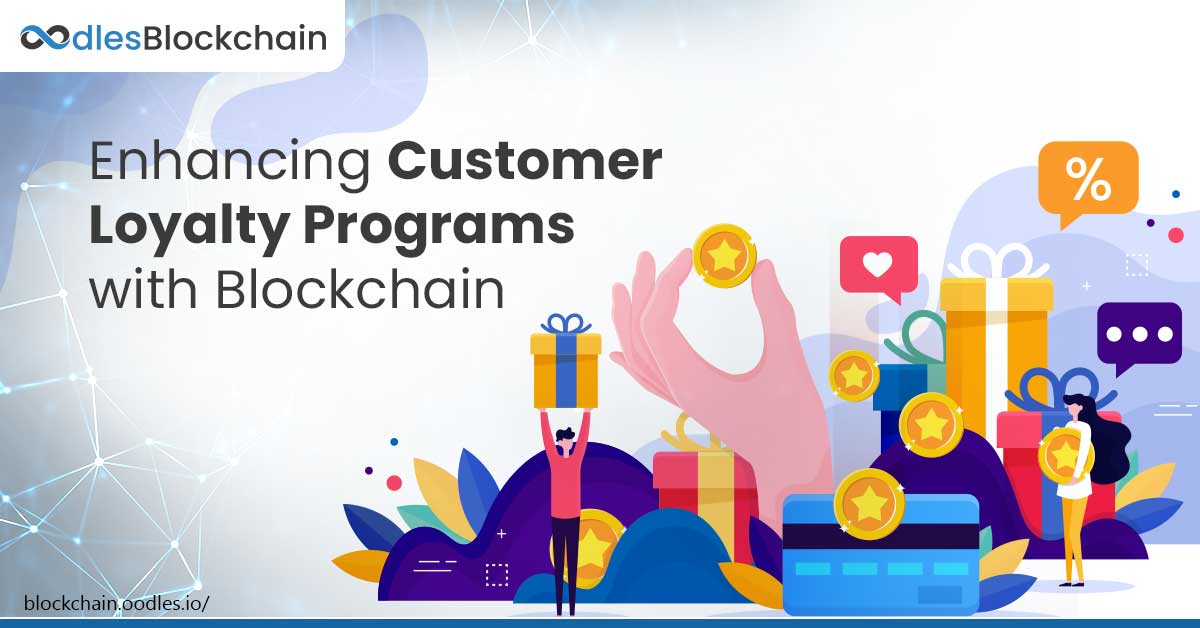 Running customer loyalty and engagement programs can either make or break your company. It is because loyalty rewards programs serve as a strategic investment for diverse types of organizations.
At Oodles, a blockchain app development company, we believe that you would have enrolled in a loyalty program. The range and variety of customer loyalty and reward programs are mind-boggling. For instance, Virgin Atlantic's tiered points program (Virgin Atlantic Flying Club) connects to rental cars, airport parking, hotels, and massage services. Similarly, Amazon's upfront membership program (Amazon Prime) enables free shipping and media services. Another instance is Patagonia's and eBay's joint loyalty program (Common Threads Initiative). It enables customers to resell clothes bought on the platform of the latter.
Loyalty Program Management | Challenges
However, customer loyalty rewards programs across different industries are in a debilitated state, although they have been growing so rapidly. Reports suggest that loyalty and rewards programs are not realizing full potential. It is due to various challenges that include customer account inactivity, low redemption rates, time delays, high transaction, inefficient system management, high customer acquisition costs, and low client retention, among others. Not only these, but they're also are several other reasons for these inefficiencies as well. The foremost is the paucity of unified loyalty and rewards management systems. It confuses customers and is a primary factor in the lack of activity of members.
Blockchain into Action
As a trustless distributed ledger, blockchain enables participating agents, such as loyalty reward program providers, administrators, system managers, customers, etc. to intersect and interact using one robust system. A system that involves no intermediaries while without compromising privacy or competitiveness. For loyalty program management providers, blockchain solutions development can streamline the execution and administration of their programs by providing near-real-time transparency. Indeed, for loyalty rewards programs having a competitive advantage through scale, joining a blockchain-based network is a trade-off worth making. They may join on their terms while controlling how they want their users to interact with their rewards programs and others. For small operators, an interlinked network provides them unprecedented scale.
Blockchain Smart Contracts
Blockchain application deployment now includes social media and digital wallets with smart contracts. Through smart contract solutions, a blockchain system can interact with existing loyalty rewards program platforms. Smart contracts are a self-executing code on a blockchain. They automatically implement the terms of an agreement between transacting parties within the associated digital architecture.
So how will this all look to a customer? Let's take a look at the journey of "Alice" with a use case scenario of blockchain implementation for loyalty program management.
Blockchain-powered loyalty program management | Customer journey 
Take a look at how blockchain, inherently, connects largely disconnected systems of loyalty rewards programs while reducing costs, eliminating friction, establishing loyalty rewards crediting and redemption near real-time, providing a secure environment, and facilitating business relationships.
Alice uses her credit card to purchase an airline ticket from New York to Miami. She receives her credit card loyalty tokens into her loyalty rewards program's digital wallet. Also, the airline sends loyalty tokens to her digital wallet. Alice decides to check into a major hotel (a national chain) in Miami. She realizes that she can use her loyalty points accumulated earlier.
Now, Alice uses her credit card points to upgrade her accommodation into a suite. She also hires a hotel limousine using her airline points. Consequently, it clears the liabilities of the airline and credit card company while the hotel gets free advertising and branding.
Bob wants to meet Alice and wants to catch the last flight of the day to LA after missing a flight with another airline. In that case, Alice transfers the earned points from her airline to Bob in exchange for the points he earned for using the hotel. That way, she can use them to extend her holiday while Bob buys a discounted ticket back to LA.
In this scenario, the exchange of loyalty points for different services clears the liability of the airline's books as the points have been completely used while the hotel and airline get a new customer, respectively.
Also, Read | Exploring Applications of Smart Contracts in Businesses
Connecting a Disconnected World of Loyalty Program Management
We believe that blockchain can enable instant and secure loyalty rewards creation, redemption, and exchange across various programs, vendors, and industries. It will do that by establishing a trustless environment using cryptographic methods instead of third parties and centralized administrators. With a rigorous online protocol, clearly-programmed building blocks, smart contract solutions, blockchain can operate without intermediaries.
The key elements of such a blockchain solution include a
Loyalty network platform
Reward applications
Loyalty tokens
Key benefits of loyalty reward program management with Blockchain 
Loyal customers are key growth drivers of any for-profit business. With blockchain-powered loyalty rewards programs, companies can enhance their customer experience. The implementation of blockchain can drive the customer experience in loyalty reward programs to the next level, here's how:
Cost reduction
A blockchain-based loyalty rewards program can drastically reduce system management costs through smart contract solutions. Blockchain-powered smart contracts can enable secure, traceable, and transparent transactions, thus, reducing costs associated with errors and fraud.
A frictionless system
An airline can transfer a customer's loyalty rewards in the same blockchain digital wallet that he/she uses to redeem points for a hotel as well. With a trustless, decentralized technology solution, blockchain essentially centralizes the customer's loyalty programs. From a consumer perspective, the ability to access and manage loyalty rewards is practically frictionless.
Instant, real-time processes
With Blockchain, companies can have a transaction recorded and accessed by multiple involved parties almost instantly. Essentially, they can have a loyalty rewards program provider that cut through coordination inertia while crediting points faster.
Benefits of a blockchain-enabled loyalty program system for providers and their customers 
Design
For loyalty program providers, tokenization of loyalty points makes them unique, traceable, as well as fraud-proof. For customers, it provides a single digital wallet platform to manage multiple membership programs.
Implementation
It provides a clear understanding of current, unused loyalty points and where they reside in the loyalty ecosystem to providers. On the other hand, customers get near-real-time credit of rewards points with the provision to readily redeem,
Customer engagement
Providers can connect customers to more service providers to provide them an enhanced customer experience. Customers get increased redemption options with near-real-time capability.
Program Management
Providers get transparent reporting and tracking while gaining insight into customer behaviors. Transparent program management reduces the loss of points by expiration or fraud for customers.