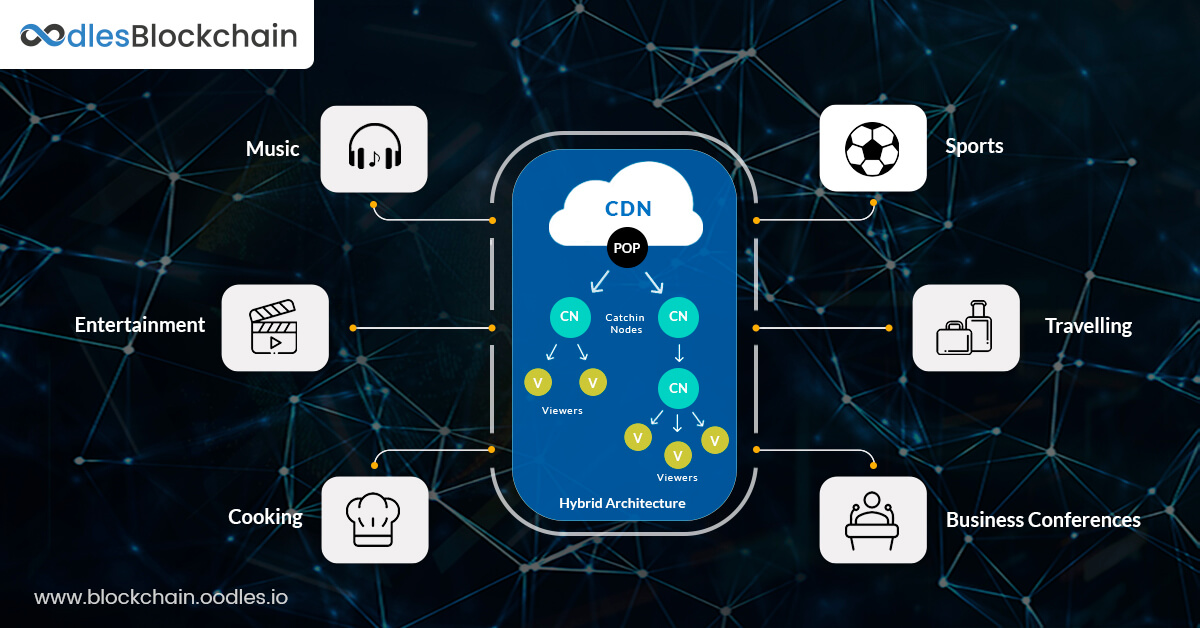 Streaming has proved to be a significant breakthrough for both businesses as well as societies completely. From where it began, where it is now, and where it will lead us is worth taking a look. Media streaming has evolved significantly from music, movies, and television, then video games, and now on the horizon, to VR and AR (Virtual and Augmented Reality).
The Transformation of Streaming 
The transformation of streaming media was witnessed by the music industry first. Earlier, with physical music ownership systems, listeners would need to download media like a song to listen to it. Eventually, it became tiresome to download a song before it could be enjoyed. 
Alternatively, streaming media digitally appeared to be an efficient way of shifting from traditional physical music ownership. Now, digital media streaming platforms like YouTube and Spotify offer instant availability of nearly any song ever uploaded over the internet. Consumers' behavior of media consumption is increasingly changing and evolving, and therefore, settling the music streaming revolution into a lasting ceasefire.
The next revolution in the streaming industry's paradigm shift is video. Significantly, video streaming is changing rapidly with television, social media, and video games. For instance, blogs have evolved to vlogs, podcasts, YouTube channels, Snapchat, Facebook Live, and more. 
Video streaming and consumption have become quite popular across social media, mobile app, smart tv app users.
 Giant players of the domain already know the benefits of streaming video, and therefore, are planning to launch their own OTT services. Most of them are already quite popular like Netflix, Facebook, Amazon Prime, and other  OTT media streaming service providers. 
As per the reports, we can expect video streaming accounting for 82% of all the Internet traffic and hit 4.8 zettabytes by 2020. 
Challenges in the Transformation of Video Streaming 
However, centralized development of media streaming has proved beneficial more for service providers with no to little empowerment of consumers. Indeed, online media consumers receive a range of quality media streaming services globally, however, with costly and no transparent and efficient privacy policy and terms and use. 
Consumers' reach to digital media options has increased significantly. They get what they want. However, the complexity of those options and the effort required to ensure smooth and efficient entertainment experience keep frustrating consumers. 
Here, the use of blockchain technology for developing media streaming solutions can cause a radical paradigm shift in the industry. Introducing Blockchain, a type of feature-rich distributed ledger technology can create immense possibilities for all the stakeholders. 
Decentralization of OTT Video  Streaming Services
We know giants like Amazon Web Services, Google Cloud, and Microsoft shares the majority of efforts in the video computing, storage, encoding, networking and streaming categories. For instance, AWS generates a huge portion of Amazon's profits — some $10 billion-plus in annual revenue. Also, it facilitates data management for megacorporations like Netflix and Comcast, by enabling them to rent space on its servers.
Video Streaming with Blockchain  
At Oodles, our team of blockchain experts predicts that the Blockchain is ready to cause the paradigm shift of current video streaming technology and services. Instead of taking a look from the technical perspective, we will see how Blockchain impacts the video streaming domain entirely. Blockchain, a type of distributed ledger technology, when used as an underlying infrastructure, can enable the direct participation of network stakeholders like content creators, infrastructure providers, and consumers. Contrary to the approach of a centrally controlled service provided by an established market player, it enables anyone to become a broadcaster. Not only this, but it also enables them to run a streaming server, provide a transcoder, or facilitate data storage or network bandwidth sharing.
The Use of Cryptocurrencies
Furthermore, the use of cryptocurrencies directly incentivizes infrastructure providers or content creators. Then, consumers only require to pay for what they want to watch for how many times. It has become possible to facilitate micropayments on a per minute or per-second basis automatically with the development of second-layer technologies. For instance, content creators can bypass intermediaries to broadcast their content and directly receive a royalty in exchange for. Consumers can pay for buying simplified content rights that ensure the prevention of infringements like piracy. With blockchain streaming solutions, smart contracts can enable them to experience content usage without geographical restrictions, enhanced customer services, and more.
By its infrastructure design, such a blockchain streaming network will be trustless and secure. It is because it embodies proven encryption schemes that have been proven for many years. Additionally, such decentralized and encrypted peer to peer networks is highly censorship-resistant.

Applications of Blockchain in OTT Video Streaming Services
Smart Contracts Solutions
With the integration of blockchain smart contracts, digital content creators can directly connect with their audience without third-party intermediaries. Smart contracts facilitate barrierless communication systems through blockchain. They remove hidden intermediary costs and assist artists to establish a direct customer relationship with audiences globally. Essentially, Blockchain ensures the efficient management of license and contract related issues in the form of smart contracts.
Decentralized Content Distribution Model (CDN)
Blockchain requires no intermediaries to verify its transaction records. Its peer-to-peer distributed network eliminates the need for central authorities to verify and process transactions, thus, establishing agile and smooth transactions.
Improved Accessibility and Ownership
In the online media and OTT industry, inappropriate and inefficient ownership and content access rights for consumers and content creators are becoming an increasingly complex issue. For instance, you pay for a video subscription service, in which you are not allowed to access video anywhere outside the platform. Unlike purchasing a traditional cassette or a CD which you own, in this case, there is hence, a lack of transparency With blockchain technology, we can address the issue of content ownership and share from an infrastructure and protocol level. 
Fast and Secure Transactions and Micropayments
Blockchain can establish a micropayments system online within the network for users and content creators without any transaction costs or service charges. With a blockchain-enabled browser, monetizing your monthly spending using a cryptocurrency wallet is a simple process. Further, the browser requests the public blockchain for obtaining license information and scans the loaded content with content identifiers. Accordingly, with the help of a smart contract solution, it facilitates micropayment transactions between users and content owners via on-chain payment.
Blockchain-based CDN
A Content Delivery Network (CDN) built with Blockchain can enable streaming infrastructure providers to use the collective unused space from users worldwide with decentralized applications. A blockchain-powered management system can enable users to exploit this collective unused space with peer-to-peer cloud storage and data delivery networks.