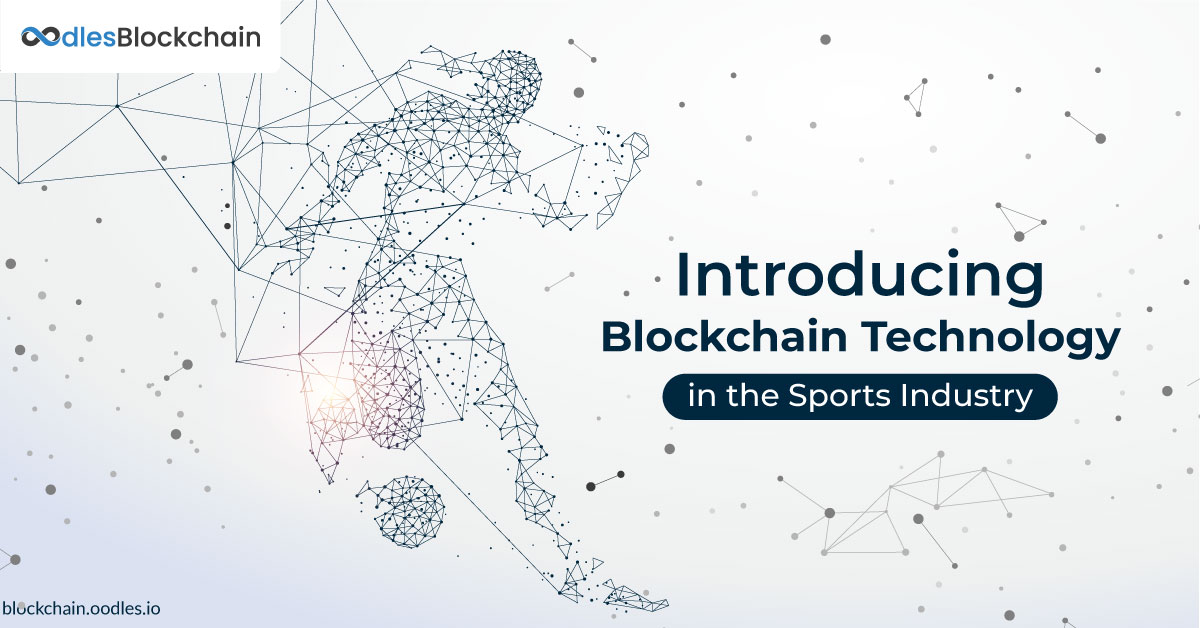 Super Bowl is one of the major sporting events all over the US. It is all about celebrities and action-packed football games. There are other events as well that enable the sports industry to generate high-revenue from ticketing, merchandise sales, and promotions. According to reports, the global sports industry is currently worth $1.3 trillion. However, sports revenues are dropping rapidly as the number of fans who attend key sports events is decreasing. The introduction of blockchain technology in the sports industry can significantly resolve some of the major issues like ticket scalping, drug testing management, and enhancing fan engagement. Sports institutions can also improve athlete data analysis and sponsorship management more effectively.
Introducing Blockchain Technology in the Sports Industry
With appropriate blockchain technology consultation, development, and implementation, the sports industry can gain benefits in the following ways.
Sponsorship Management
Undoubtedly, sponsoring sporting events is one of the effective mediums for athletes and sports institutions to generate significant revenues. Majorly, key brands use this method to gain popularity across geographies. Roughly, they spend hundreds of millions of dollars on sponsorships. For instance, in the 2018 soccer World Cup in 2018, brands have splurged up to 200$ million for a single sponsorship package. It can be quite complicated for sports institutions and brands to manage such large amounts. A blockchain and smart contract-powered p2p solution can provide an integrated solution that seamlessly connects sponsors with the rights holders. It can enable them to execute and manage transactions more efficiently with precise logs and cryptocurrency-based payment solutions. It will reduce the time taken in traditional processes from 3-4 months to 5-7 hours, and thus providing tangible benefits for all users.
Ticket Scalping
Illicit ticket resale or scalping is one of the primary issues that create challenges for sports organizations. Uncountable sports fans become victims of ticket resale scams. For instance, last year at game seven of the NBA Western Conference championship between the Golden State Warriors and the Oklahoma City Thunder, 86 people couldn't watch the game because the tickets they had bought from StubHub got rejected at the gate. While StubHub had a provision for a money-back, those people didn't get to go to the game.
Implementing blockchain technology in the sports industry can provide a solution by powering smart ticket platforms. A smart contract-based ticket platform can efficiently track and display the complete chain of custody of tickets to their buyers. Such a platform can also be programmed to set restrictions that allow buyers to purchase only a set threshold of tickets at a time. It can effectively lower the impact of scammers and bots that purchase tickets in bulk for resale.
Securing Athletes' Performance Data
Sports institutions deal in vast volumes of data to analyze athletes' performance. Using this data, sports managers assess athletes' performance and distinguish their strengths and weaknesses. Additionally, now wearables and IoT sensors installed in fabrics and insole provide more accurate information generated during athlete training. Simultaneously, data from such smart devices increase storage and security requirements. It means the collection, management, and sharing of athlete performance data get extremely complicated.
However, blockchain based applications can provide the sports industry the solutions that can effectively augment data management, from collection to sharing. The blockchain-powered decentralized network can enable sports managers to store, manage, and share athletes' data with other participants more securely than traditional means. It can also eliminate any chance for data alteration, breaches, and duplication of data. Not only this, but institutions can also implement authorization and authentication levels to verify users' identity while restricting unauthorized users to access data. Hence, blockchain becomes a potential alternative that offers secure data storage and sharing platform.
Conclusion
While blockchain adoption is still in infancy, the opportunities for the sporting world seems promising. Key sports industry players need to understand that blockchain technology will become highly regulated in the future. However, they must start embracing blockchain solutions if they want to stay atop of their game.