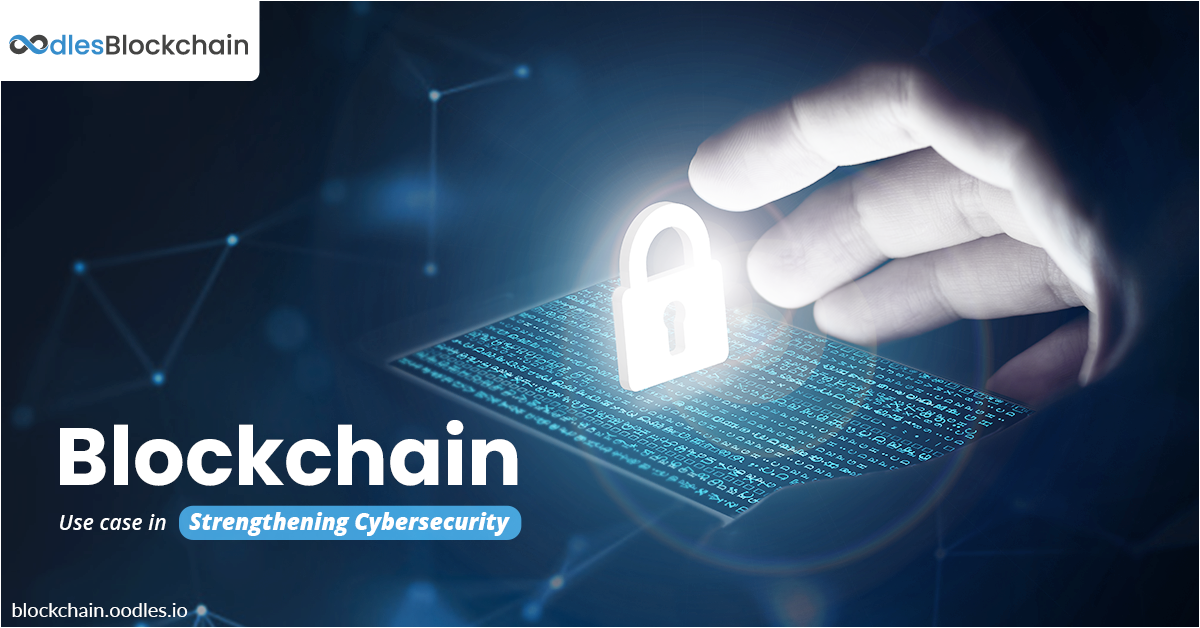 Industries are exploring the potential of blockchain technology after realizing its considerable growth in different use cases and applications.  Many key industry players, as well as governments, are availing blockchain solutions to optimize and enhance their standard business operations. It is because blockchain application development services have enabled them to avail benefits like quick transaction processing, elimination of intermediaries, security, and much more. Cybersecurity is another prominent area where blockchain and its applications are ready to create new opportunities.
The digital information safety and security is among the top priority for 75% of CEOs in 2019 due to increasing cyber-attacks. 
Strengthening Cybersecurity with Applications of Blockchain Technology
Today, cyberattacks have become more common and frequent. Companies using huge chunks of databases always remain on the target of hackers and fraudsters. For instance, in October 2018, cybercriminals hacked the Facebook database and accessed business-sensitive and personal information of 30 million users. Blockchain technology, in this case, provides efficient solutions to reduce different online data vulnerabilities to thefts and hacks.
Traceability
Blockchain-enabled traceability acts as a key source of cybersecurity-related risk analysis. All transactions on the blockchain remain traceable through timestamping and digital signatures. It provides companies with an audit trail of all participants' activities in the network. Using this audit trail, digital service providers can easily trace the root of each transaction to find the malicious node (user).
No Single Point of Failure
The decentralized aspect of blockchain facilitates no single point of failure and no one central database. It stores data across several databases, and link each information block with the next one in the chain. It makes it difficult for anyone to make an unauthorized entrance, and provide better security than the centralized database structures.
Data Tempering Tracking 
The blockchain has the potential to identify and reject fraudulent activities in the network in real-time. For instance, if a hacker interferes with any information block, it can alert the entire system to examine all data blocks. Further, it can uncover the block that stood out from the rest, recognize it as false, and exclude from the system.
Secured Private Messaging
Companies transmit highly sensitive information using electronic messaging services with end-to-end encryption. However, there are also several instances of messaging system breaches. Security analysts suggest that applying blockchain technology to secure both public and private messaging can efficiently safeguard overall electronic messaging. Blockchain technology's features like immutability, transparency, and traceability can lay the foundation for secure, impenetrable public and private messaging systems.
DDoS Protection
Distributed denial of services (DDoS) is one of the most prevalent types of cyber-attack. Hackers attack the network with malware and a huge amount of fake traffic to overload it.
DDoS attacks become possible because most of the domain name space (DNS) systems are centralized. However, blockchain relies on a decentralized architecture, which means that the DNS system need not be centralized. The implementation of blockchain also ensures that data transmission remains invulnerable to hackers.
Secure Authentication
Human intervention in system logins is one of the weakest links in the current digital space, which also makes them vulnerable to cyberthreats. Blockchain provides efficient solutions to remove human error and enables businesses to authenticate devices without a password system. Instead, it provides each device with a specific SSL certificate. With blockchain-enabled SSL certificates, businesses can provide easy means to authenticate users, transactions, and operations. It will not only save costs but also eliminate human efforts from the authentication, and keep the system safe and secure.
Conclusion
Blockchain implementation in the cyberspace can be revolutionary as it provides significant features like immutability and resilience to cyberattacks and data breaches.
If we develop and configure blockchain technology properly, its applications can provide significant means to improve cybersecurity.
We, at Oodles, assist businesses in developing blockchain applications to strengthen the security of the cyberspace. Our blockchain team uses different technologies to deploy solutions that reinforce protection and enhance cybersecurity operations.