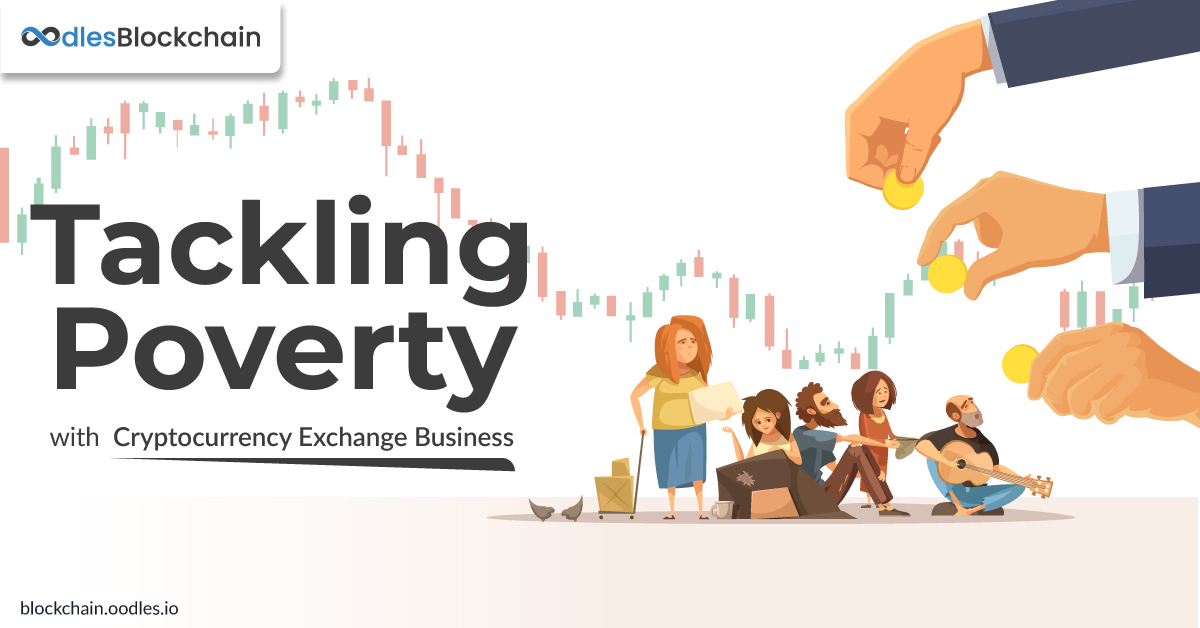 Recent technological advancements in the crypto world signify that digital currencies can benefit developing countries both politically and economically. Cryptocurrencies can address various challenges that those countries deal with by enabling individuals a bank account access, smooth fund transfer across borders, and fractionalized digital payments. Enhancing access to financial services with blockchain and cryptocurrency exchange solutions can drive the developing economies upward by providing greater transparency in transactions. The solutions can reduce corruption at different levels while including unbanked individuals into the financial systems. It can stimulate productivity and growth and enable more accurate risk management, forecasting, and analysis. 
Entering the Cryptocurrency Realm
The use of cryptocurrencies enables users to send money across the world without requiring interference from a third-party.  A user only requires a mobile service signal and a smartphone to transact in cryptocurrencies. Then, they can access a crypto wallet, a private key to use it, and a world of new opportunities never experienced before. 
Collaborations with organizations that support developing countries can surely raise awareness about the use of cryptocurrencies on a global scale. They need to educate people to engage with cryptos, wallets, and crypto exchange solutions. So that they can become more acquainted with the technology and open to its adoption. 
Misconceptions
Crypto exchange solutions and trading are always surrounded by misconceptions. One of them is that cryptos are limited to trading and anonymous transactions. Also, they have don't have consideration for contributing to societal issues like human trafficking and terrorism. These misconceptions are coupled with the perception that crypto traders are greedy and only interested in profits. The cryptocurrency exchange industry needs to change these misconceptions and perceptions. They need to look beyond profits, opportunistic hedging and trading. They need to give back to society and unprivileged communities through governmental partnerships and publicly beneficial initiatives. Establishing partnerships with charities can enable them to expand their fundraising base and scope of expertise. While it will also give them the visibility and access to new markets. The approach can spread the benefits of cryptocurrency and promote its long-term adoption. 
Philanthropy with Cryptocurrency Exchange 
Crypto exchange business solutions providing trading services to charities is a global trend now. One case in point is Altcoin Fantasy that partnered with popular crypto influencer Datadash to advertise a Christmas trading contest for four charity organizations. Additionally, the Binance charity foundation raised more than 449 BTC for various charitable programs. The programs ranged from tackling poverty to enabling safe shelter for refugees.
No access to traditional banking systems continues to widen the gap between rich and poor. Providing access to smooth and efficient financial support can prove to be a key factor in alleviating poverty. In the present time, there's still an alarmingly high percentage of unbanked individuals in the world due to various political and socioeconomic factors. However, cryptocurrency exchange platforms and cryptocurrency development services can address these problems.
Blockchain is making huge waves among wealthy investors. It is also showing the potential to empower countless people globally by providing them secure, reliable and affordable financial services. Blockchain eliminates various obstacles that traditionally hamper efforts to alleviate poverty. It does so irrespective of political or geographical barriers, which is its most powerful source of potential.
Goodwill with Cryptocurrency Exchange
If crypto exchange owners cooperate with nonprofit organizations, both can gain mutual benefits by increasing the global interest in trading and cryptocurrencies. 
Philanthropic initiatives in the crypto space have already been gaining traction for a while. It gives the crypto exchange platform a unique opportunity to diminish misconceptions around them. It enables them to show the world that they are ready to include developing countries into the global economy, uplift living standards, and build up a culture of benefiting those in need.