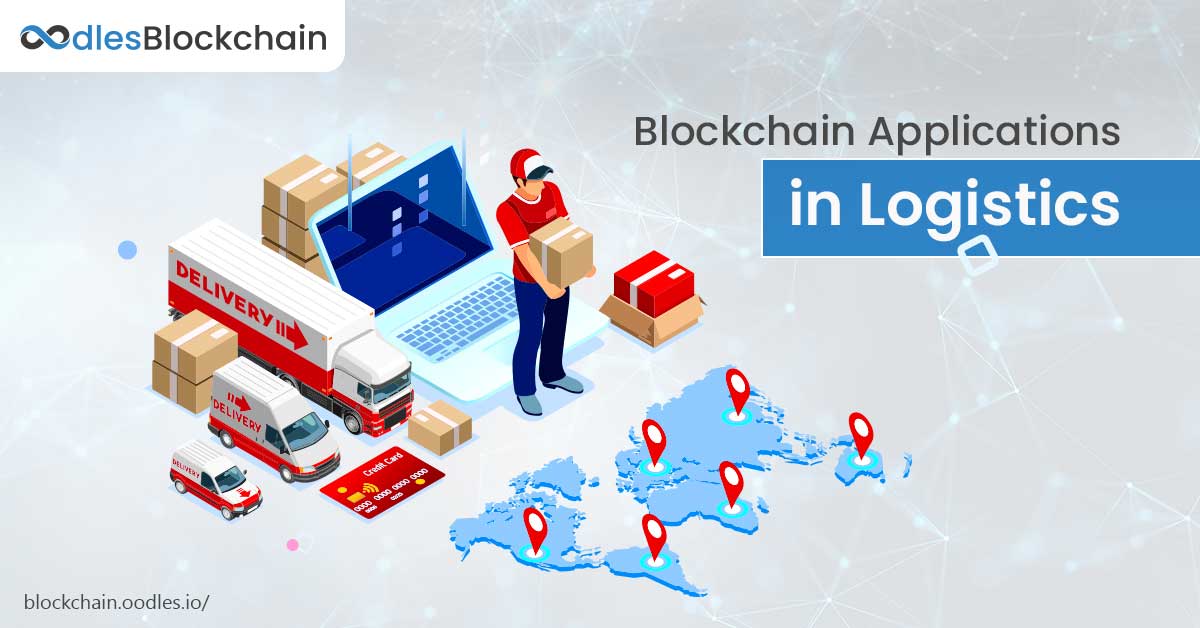 Problems with the transparency of documentation and traceability of goods in supply chains can be either mitigated or solved entirely by modern innovation-based tech systems. This article outlines the principal benefits of blockchain supply chain development, especially in logistics processes.
Logistics and supply make up one of the biggest industries in the world, linking countries across the globe. Developments in the supply chain have made logistics a vital part of any market and trade field and we rely on sophisticated supply chains to meet all the needs of customers.
Supply chains are becoming more complicated as they are becoming bigger and more interconnected. Modern supply chains are often incredibly dense.
Challenges Hindering the Logistics and Supply Chain Industry
Businesses in the distribution and supply chain continue to refuse to exchange data about their processes. As a result, visibility is hard to create along a supply chain.
Most of the existing traditional supply chain and logistics practices make it difficult to track and display products as they move across the supply chain. This type of data will allow businesses to use big data strategies to automate and save money.
During the age of paperwork and pen documents, too much remains stuck in the logistics world. The digital systems in place are outdated or require a complete overhaul. Paper and ink, and obsolete legacy systems are slow, error-prone, and more costly to maintain than new, digital systems.
All of the above-listed issues lead to a status quo in which decision-makers do not have the expertise to make the right decisions at their disposal. This results in a fractured supply chain and logistics management system that bleeds excess money and leads to supply chain-wide compounding errors.
Also, Read | Making Logistics Processes Efficient with Blockchain Applications
Blockchain Technology Solutions
Blockchain is a technology that handles and records transactions within a digitally distributed ledger.
Most people know blockchain for its implementation in cryptocurrencies such as bitcoin. However, the underlying blockchain technology can be used elsewhere.
The idea of decentralized and distributed data recording is at the core of the blockchain concept. For each transaction, each entity within the network shall store and verify the information. No entity can unilaterally add or alter data ensuring accuracy within the chain.
It is anticipated that public blockchain networks will hold up to 10 % of global GDP by 2025. Blockchain technology has the potential to transform the way that information is shared between partners across the supply chain. Major logistics companies like Maersk are now working with tech giants and blockchain companies to develop blockchain solutions, while the Blockchain in Transport Alliance (BiTA) was founded by almost 500 companies from 25 countries to explore how blockchain might affect logistics.
For instance, businesses can track deliveries using blockchain, verifying the status history and geolocation.
Blockchain technology has the potential to revolutionize the supply and logistics industry, helping companies make their processes more transparent, secure, and effective.
Take a look at a few of the benefits of blockchain implementation in logistics processes.
Also, Read | Driving Supply Chain Innovation with Blockchain Solutions
Date accountability
One big challenge in the field of logistics is not being able to trust the accuracy of details. Companies also keep their data secret along with supply chains, resulting in a lack of accountability.
Blockchain can have a significant effect in this situation, providing a decentralized, open way to store and access supply chain data. No longer can individual entities or organizations store their data – Instead, the digital ledger can record all data as verified by each network member, providing a history of transactions with complete transparency and assurances of accuracy.
Data security with decentralization
Current systems are often centralized, ensuring that a malicious attacker can have complete control of them until access is obtained. Such an attacker may in theory alter or delete any data stored in that system. Blockchain is decentralized, meaning that there is no single access point that gives any user the ability to make unilateral changes.
Besides, blockchain networks can use cryptographic security measures to make modifications of the data chain almost impossible for a bad actor.
In today's business environment, the protection of information is becoming increasingly a concern, and blockchain can provide superior security of data.
Smart contracts | A new way of establishing, signing and fulfilling agreements
Every day a staggering $140 billion is locked in conflicts over transportation payments. On average it takes about 42 days to settle in full on an invoice. Much of this represents an enormous waste of time and money.
A smart contract is a blockchain-based solution, which enables legally binding, automated supply chain agreements. Smart contracts allow businesses to analyze and control the steps in a logistical phase, monitoring the pre-programmed rules that are set out therein.
Smart contracts guarantee conformity to the pre-agreed rules of a deal, removing much of the danger and uncertainty that the other party may fail to satisfy a deal agreement. It is especially effective in allowing smaller companies to enter the supply chain realm, such as start-ups.
Such less known institutions often have trouble without pre-existing credibility or references.
Keeping that in mind, smart contracts solutions that maintain their inherent transparency will slightly lighten this problem.
Reliable, authentic access
Blockchain networks are capable of developing a flexible system of permissions capable of accessing various rates and subsets of total knowledge about the network.
This means any member can access more common information while accessing more sensitive information can only be obtained by choosing members.
This system offers improved data protection while allowing unrestricted access to the information that both parties need to do their work.