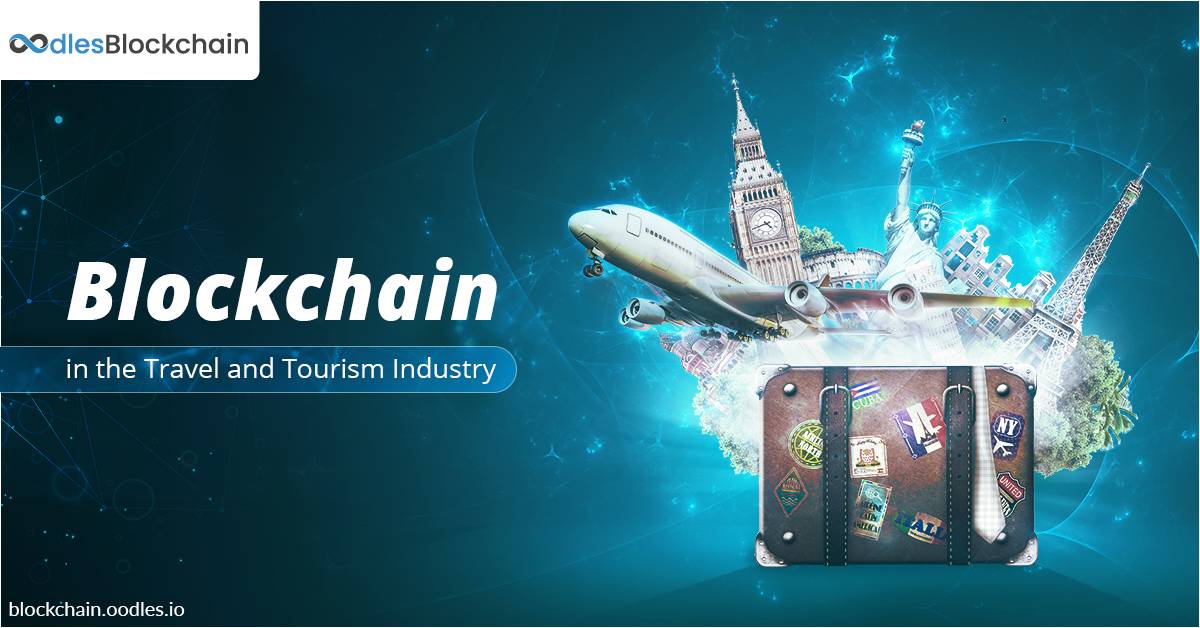 Blockchain is a type of distributed ledger technology that enables multiple industries to store and use data in a secure, transparent, and efficient manner. It facilitates business to strengthen transactions, operations, and processes, drive growth and productivity, and invent new revenue models.
Essentially, blockchain travel and tourism solutions provide several advantages that can bring transformation in the industry. Currently, several pain points affect tourists' experience and the healthy and sustainable development of the industry.
Travel Industry Challenges and Solution
Insecure sharing and storage of travelers identity

While traveling abroad, travelers carry different paper identity documents like a passport for authentication on several occasions like purchasing a flight ticket, visa application, hotel reservation, travel and medical insurance, car rental, tax refund, and whatnot. At each authentication process, PII and other sensitive information of travelers get exposed to third-party service providers while being stored in centralized databases. These service providers fail to ensure the security of sensitive data while sharing it from one server to another. It exposes travelers' valuable information and personal data to threats like hacks or data loss.
Costly OTA (Online Travel Agency) Fees
Hotels now rely heavily on OTAs for online sales, and not just as a channel for clearing unsold inventory. Entry and rapid expansion of OTAs have surfaced problems. Hotel booking is a centralized process and is especially dominated by a small number of OTAs. OTAs present multiple choices to consumers in a creative manner, something that individual hotels have failed to do. But, they also disrupt the free market in the travel and tourism' accommodation market. It results in the exclusion of new industry entrants while shaping an anti-competitive global travel market. Besides, OTAs charge hotels with commissions. It forces the hotels to offset their business costs with increased prices. The monopolies of the tourism giants have increased the number of intermediaries. Eventually, these costs are passed on to travelers.
Data threats like hack and loss

Social platforms, OTAs, and even financial companies use centralized databases with a single control point to store users' identity information. It results in users' sensitive data being stolen and leaked.
These cases have highlighted the potential security problems of centralized data storage. It's time to adopt more feasible and reliable blockchain technology.
Blockchain as a Solution
Blockchain technology can replace the traditional centralized model with solutions developed using smart contracts.
A blockchain based system enables the removal of the middlemen from business processes. It facilitates businesses to transact directly with consumers while building a unified ecosystem. The data used in these processes become decentralized, whether it is reviewing tour experiences or user registrations. Also, the blockchain and smart contract solution ensures that every party acts honestly, and no intermediary or a single party gets data control and access. If business agreements can happen without a need to trust and employ a third party, all the pain points above-mentioned can become negligible.
For the travel and tourism industry and blockchain holds immense promise to redefine and re-standardize several business processes
More applications of blockchain in the travel and tourism industry.
Easy, safe, and traceable payments
Verifiable business ratings
Baggage Management with Tracing and Tracking
Enhanced reward mechanisms
Unified Identification Services
Concluding Thoughts
It is only the surface this post has been able to scratch in terms of explaining the potential of blockchain applications in the travel and tourism industry. Indeed, blockchain technology finds several areas of implementation that can bring industry-level transformations like a few mentioned above.
Oodles possess the requisite technical expertise to develop blockchain-based travel and tourism industry applications like ticketing management system. Know more about our services in the blockchain development space. Explore how you can turn your business processes into growth enablers with our blockchain consulting services.