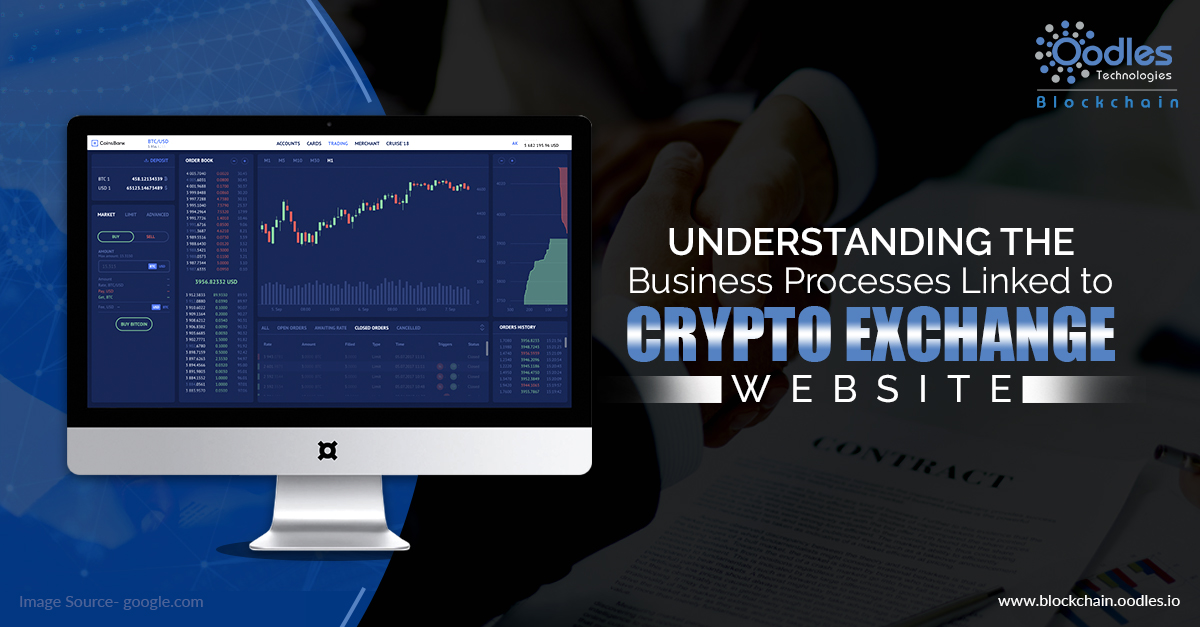 Nowadays, if you want to start a profitable business, then it must be internet-oriented. A cryptocurrency exchange website is the hottest trend on the internet.  A complete understanding of the business process involved in a crypto trading platform is necessary to make revenue. To learn about the business process involved in cryptocurrency exchange websites, this blog gives you important insights. A business person should know about the business process linked to a bitcoin exchange business.  When you develop a Crypto Exchange platform with Bitcoin exchange script, it can turn you into a rich person.
 Let's learn about its business processes:
Cryptocurrency exchange website is a digital platform or a marketplace where traders can buy and sell cryptocurrencies using fiat currencies. It facilitates the trade and exchange of cryptocurrencies.  Bitcoin exchange business also provides a feature to store the Bitcoin on their website. All cryptocurrency exchanges have transaction fees that are applied to a user for buying and selling orders on a crypto exchange website. The fee depends upon the volume of bitcoin transactions that are carried out. For example, a bitcoin exchange called Poloniex has its transaction rates ranging from 0 to 0.25%, Kraken's fees range from 0 to 0.36%, GDAX fees range from 0 to 0.30% etc.
So, the prime source of income comes from the service charges and transaction fees applied to a user.
When traders log into the exchange website, they are exposed to some terms and conditions through which trading fees are applied to users. If a successful cryptocurrency transaction is carried out, the website owner gets the trading commission.
When a user exchanges his fiat currency and altcoins, they need to pay transaction fees (Exchange commission)to the website owner.
Integrating wallet services on your crypto exchange website is also a great source of generating revenue. Exchange wallet services are in huge demand as the users need to pay service charges for withdrawing altcoins from the wallet.
Do you know about Margin Lending?
This is the best way to earn income with low risk involved.  Margin Lending is about lending altcoins to the traders for a  particular period of time. Lenders get benefit from the interest on the lending service. So, you earn good and regular income here because service charges are applied to a user when he returns altcoins.
ADD unique features in  your crypto trading platform website that makes it stand out
In the market for crypto exchange businesses, the competition is tough. A nice and user-friendly UI/UX is needed here. Business owners can design crypto exchange business in their unique way and add features that make your website stand out.  Updating the website with latest trends and functionalities is also important.
Are you planning to start your crypto trading platform business? Launch your crypto exchange business with Oodles scaffold. We build a customizable exchange platform that saves your time and money.