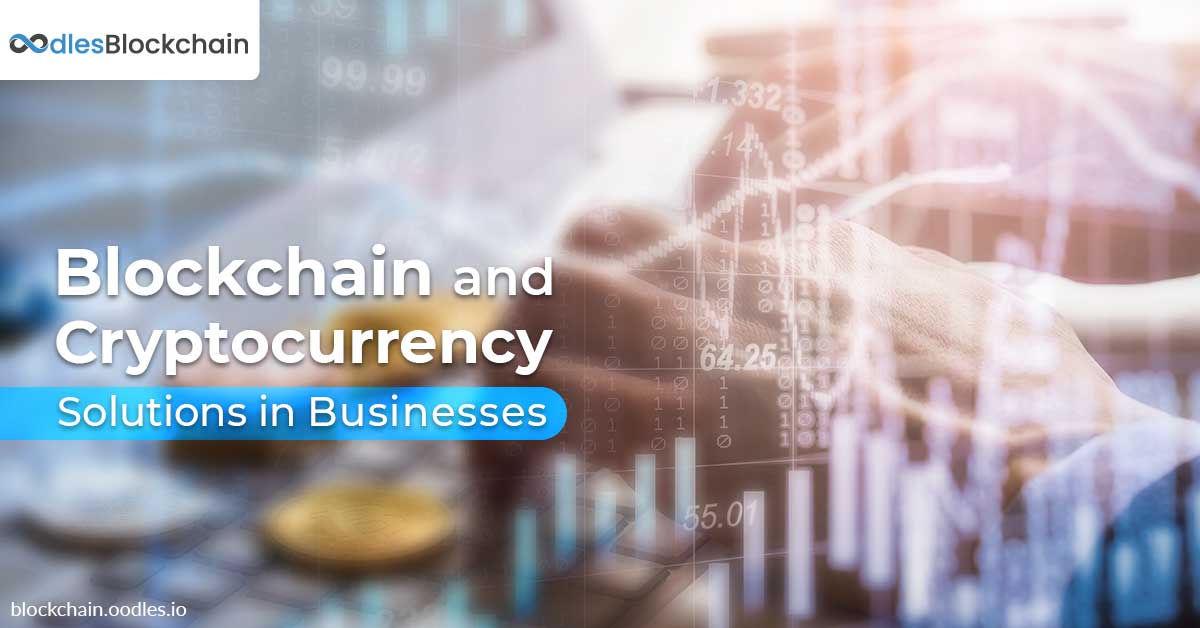 For businesses, it is the right time to think about using blockchain and cryptocurrency-based solutions to simplify complex operations. In the last decade, the demand for blockchain and cryptocurrency-based solutions for businesses has grown exponentially due to many reasons. They follow the concept of decentralization, anonymity, automation, and more.  The attributes they provide contain the potential to change the world as we know it. 
Uses of Blockchain and Cryptocurrency Solutions in Businesses
Interestingly, blockchain and cryptocurrencies' potential extends beyond the applications in the financial services industry. Now, both have numerous use cases in diverse industries apart from cryptocurrency exchange development. Here are some of them, which may surprise you as well. 
Secure Decentralized Crypto Ecosystem 
Using a secure decentralized crypto ecosystem for wealth management is one of the beneficial ways to use cryptocurrency with blockchain technology. Many companies are following this concept, and SwissBorg is one of them. 
SwissBorg has created its asset-backed crypto tokens for investment solutions. It enables investors to manage their real-world wealth without any restriction or boundary. 
SwissBorg uses a decentralized crypto ecosystem. It enables individuals, as well as financial experts, can create and manage their crypto assets' investment portfolio securely. It bridges the gap between the crypto market and the traditional investment market.
SwissBorg uses blockchain smart contracts to replace costly financial advisors to create investment portfolios. It also attracts institutional investors with the creation of an off-chain crypto fund. They often face the wrath of rules and regulations that prevent them from investing in cryptos.
Digital Publishing and Engagement
Digital publishers and advertisers currently strive to increase and maintain their relevancy with one another. Today's traditional banner ads have no relevance with content they are run with and are ineffective. 
To address this irrelevance issue, one company is offering a new method of pay-per-article advertising. The new method enables advertisers to pay for valuable real estate ads placed above a relevant article that the target audience might be consuming. It uses a proprietary solution built using cryptocurrency and blockchain to increase engagement. It means that both publishers and audiences can earn token rewards by engaging in commenting and publishing original content. Also, advertisers can buy tokens to place their ads among relevant articles. 
Another great feature of such a solution can be traceability. For instance, SolidOpinion uses its digital currency (engagement tokens) and blockchain's powered traceability to track users' engagement and relevance of information. It facilitates online advertisers to get relevant information and use it effectively. 
Read more: Introducing Blockchain for Efficient Decentralized Digital Advertising
Environmental Solutions 
For environmentalists, using solutions built with cryptocurrency and blockchain can be quite beneficial in making the world more greener. For instance, recently a system has been developed called Brooklyn Microgrid. It enables people who have solar panels to sell or rent out their environmental credits through a mobile app to residents with no direct access to energy. It will result in less carbon-based power consumption and increased use of solar-based energy. 
Traveling
If more key travel industry players start accepting crypto payments, it will likely increase people's involvement in using them for transactions. Not only will it increase travel transactions but also enable people to make crypto payments for flights, hotels, cruises, and car rentals through cryptocurrency wallets. 
Education
Now, more and more educational institutions are inclining towards crypto and blockchain-based solutions, such as to accept payments, digital credentialing, student credit transfer, and more. 
For instance, universities in Germany, Switzerland, Cyprus, and the United States have started accepting cryptocurrencies as payments.
Fund-raising
An umpteen number of startups are preferring STO development services to fund their ideas, products, and services. They are bypassing traditional means to raise funds such as VC funding or using costly fundraising websites. It is because running a security token offering campaign to raise funds have proved quite effective and efficient than traditional means. Also, blockchain-powered STO solutions development revolutionizes the entire fund-raising process with traceability and secure fund storage. 
Conclusion
There are numerous other ways cryptocurrency and blockchain solutions can revolutionize various aspects of our lives as well as today's businesses. Soon, we may experience exponential growth in the popularity of cryptocurrencies and blockchain solutions for businesses, considering the myriad of opportunities they provide.