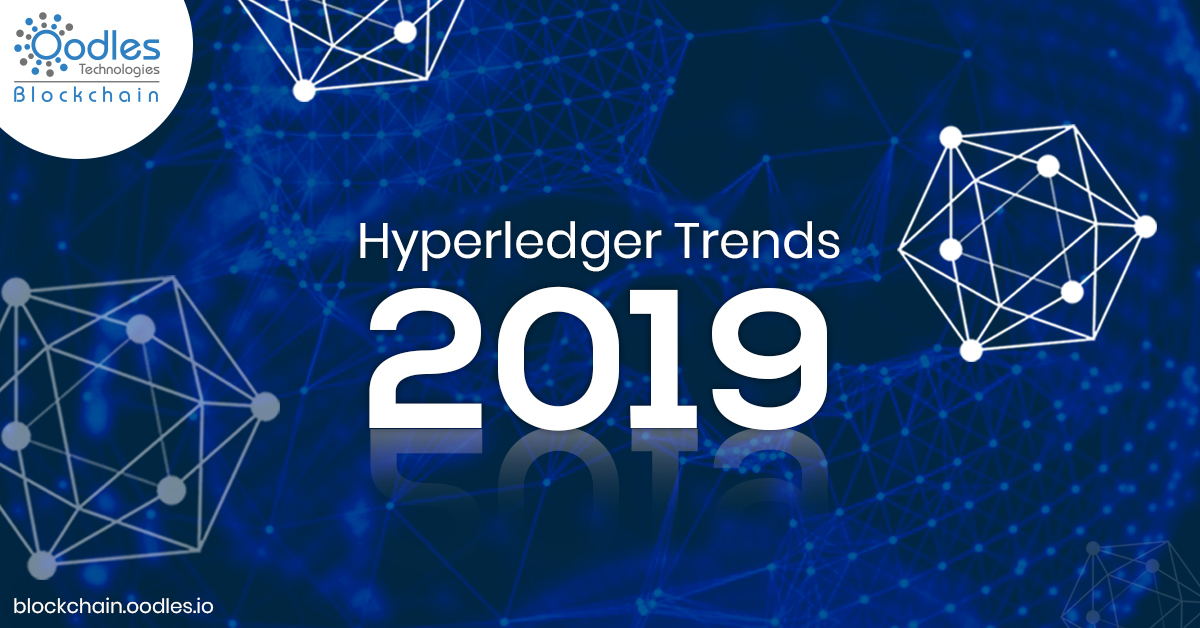 Hyperledger is a collaborated project to develop blockchain based distributed ledgers. Being a collection of blockchain technologies, frameworks, and tools, it is emerging as a strong choice to develop enterprise-grade applications. Within two years of its release since December 2015, Hyperledger Development and Consulting grew as a trend in blockchain landscape. Apart from being a core technology, Hyperledger is also a standard organization. Being the blockchain initiative of Linux, it is open-source technology, but it is the endeavor of supporting giants like IBM, SAP, and Intel, which is gradually transforming it as a standard choice of enterprise blockchain applications.
2018 was a crucial year for Hyperledger. In the year, the technology grew with more frameworks to support different use cases of blockchain. It developed as a distributed ledger technology, moving away from blockchain traits with releases of several unique tools to develop specific applications. The upcoming year of 2019 will be crucial for Hyperledger both as a technology as well as an organization. Here are the top 5 trends to watch in Hyperledger Development and Consulting in 2019.
Increasing Use cases in Business Application
Hyperledger based solutions will find more critical integration in enterprises. As businesses are searching for new use cases of blockchain, their confidence on technologies like Hyperledger is increasing. Thus, use cases of hyperledger will increase, while, more tools and frameworks are expected to emerge in 2019. Hyperledger is set to focus on diversifying its products to fulfill the objectives of more distinctive operational processes. This will also impact on more relevance of Hyperledger Development and Consulting.
Read About: Latest Development in Hyperledger.
Scaling the technology to solve more precise problems in the business blockchain
Hyperledger Distributed Ledger Technology is being used more as a shared database in the current industry. There are conventional issues in the enterprise landscape, which are being addressed by technologies like Artificial Intelligence. Hyperledger community is constantly endeavoring to augment the adoption DTL as a generalized tech trait to solve conventional issues. In 2019, the technology will scale up to encompass more industries as well as impact more technology such as AI and IoT.
IoT Emerging in Hyperledger Development and Consulting
IBM is working aggressively to use blockchain technology in use-cases of the Internet of Things. The emergence of IoT and Blockchain as integrated solutions will impact the operations of sectors like international trade and collaborated global research where mutual trust plays a critical role. Hyperledger Development and Consulting will involve the use cases of distributed ledger technology in IoT Infrastructures in the coming times, as automation is set to reach higher grounds in 2019.
Read More: About IoT, IOTA and Hyperledger Fabric.
Interoperability of Hyperledger DLTs and Artificial Intelligence
Encryption and Tracking are the major impacts of Blockchain in AI sphere. Using cryptographically encoded AI, they can be developed as unhackable intelligent systems. Furthermore, implementation of Blockchain technology in AI will assist in tracking the decision making process machines. 2019 will be a year of intensive AI development. Alongside blockchain based technologies, AI is emerging as another buzzword in enterprise landscape. Blockchain is gradually impacting every parallel technology and AI has massive space for distributed ledger technology like Hyperledger.
Explore: Hyperledger Technology with Oodles Blockchain.
Explore: Hyperledger Services.
More Alliance of Hyperledger
deHyperledger frameworks and tools are developed by experts from its consortium members. For instance, Hyperledger Burrow is a product developed by Monax and Intel; Hyperledger Fabric, the flagship product, is from Linux, IBM, and others. In 2018, Hyperledger partnered with global tech giants like Cisco. In 2019, more such partnerships are to materialize.
Hyperledger will have another year of intensive growth as the roadmap of 2019 is stronger for Hyperledger. The community is growing with new members from both core technology and business sectors. The organization is also expanding with collaborations with authorities to increase its adoption and development. 2019 will be a year of stronger integration for Hyperledger with the global enterprise ecosystem.