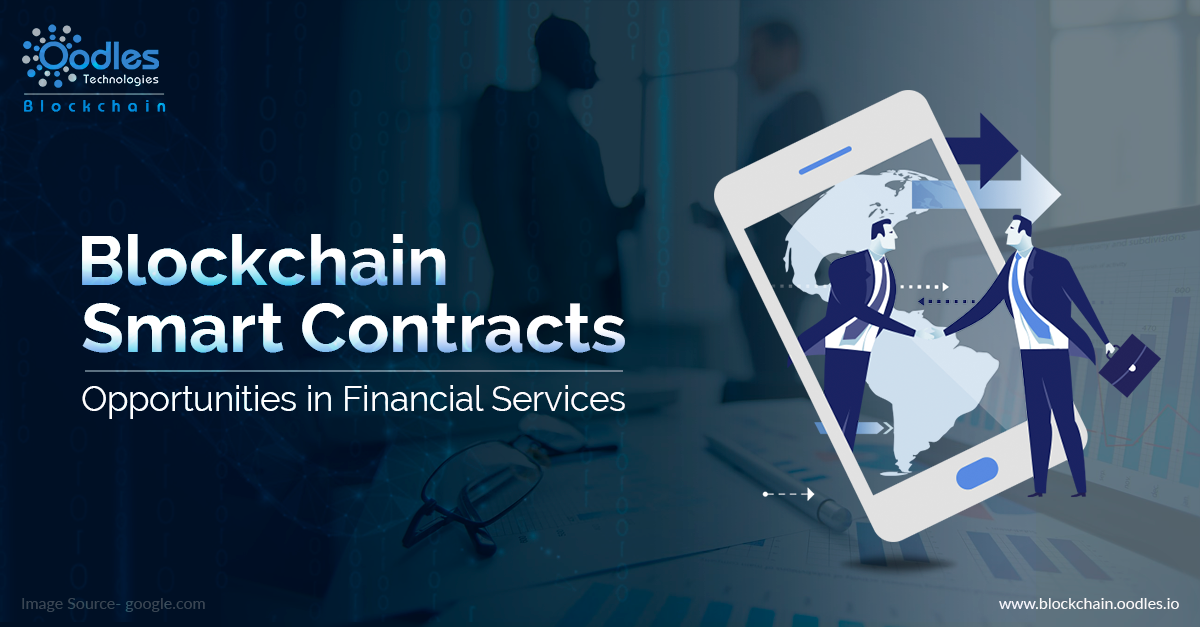 Before we dive into how blockchain and smart contracts work together to change the world of finance, banking and investing, let's understand what a DApp developer do to develop a smart contract. Then we can easily understand why blockchain developers (Dapp developers) are shifting their focus toward smart contracts development.
A smart contract refers to a software code or a program coded by dApp developers to be executed on a blockchain to impose requirements of how users will engage with the respective blockchain.
On the other hand, dApps are websites built on blockchain technology. As a matter of fact, a dApp cannot connect or communicate with the blockchain if there is no smart contract deployed on it. Because the smart contract is the technology behind that enables dApps to do so.
How are Blockchain and Smart Contract in Finance Disrupting Banking and Investing? 
Applying for a credit card or a bank account is no less than a crazy legalese contract affair, which comes along with it. Also, apart from hundreds of pages to read, which are somewhat like difficult to understand easily, such contracts are full of holes as they allow space for interpretation, thus, are a complete waste.
Fortunately, Smart Contracts bear no such above-mentioned characteristics. A smart contract is a simple software code that works as a controller. For instance, a smart contract only controls its output data, such as a cryptocurrency.
In addition, a dApp developer has already baked its requirements into it, leaving no space for any interpretation. Then, even a dApp developer won't be able to modify it.
Blockchain and Smart Contract in Finance: Applying the Concept to the Real World
A smart contract has various qualities; it's smart, secure, fast and private. A fine technology that's completely applicable to the theoretical world. However, if a Blockchain and a Smart contract are being used to revolutionize the finance sector, the developers will need to code smart contracts that are both sensible and valuable, that will make cents and sense for the people working in Fintech. They will have to be beneficial for both the consumer and the service provider.
Blockchain and Smart Contract in Finance are Being Used to Save Millions 
The good news is that smart people are looking for ways to yield the benefits of new technological advancements, a smart contract is one them. In fact, even Forbes has declared that a smartly developed smart contract can save a fortune if used in Fintech, "banks can even save up to $10 billion a year by using the blockchain technology and smart contracts. By using a program code that has the capability to execute automatic operations when pre-defined conditions or requirements aren't met (for instance, if A does B, then execute the condition C)."
A Smart Contract is a Must-Have for a Treasurer
A smart contract enables a developer to build a system for a treasurer that automatically alerts him anytime when a suspicious transaction happens. This makes it extremely valuable for the person who has a task to provide financial oversight.
In Summary: 
The use of Blockchain and Smart Contract in Finance can save millions of bucks, as well as countless hours of work and costs. Not only this, the combination of these disruptive technologies will add value to the customer as well by drastically solving billing disputes.