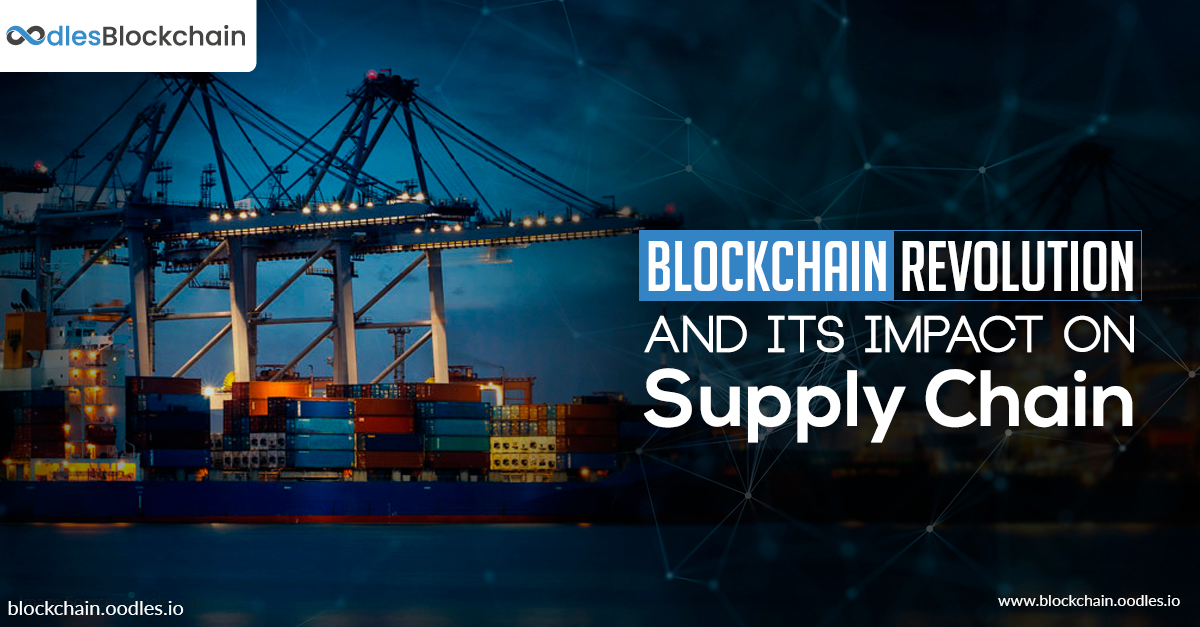 Blockchain Technology is making its effect felt across the globe with its groundbreaking aspects and immense potential to radically change the world as we see it. By this time, there'd be hardly any field or industry that has been kept devoid of its influence. Retail, Finance, Insurance, Banking, Healthcare, R&D are just a few examples of the enormous use cases of Blockchain. Although it took time, the manufacturing and supply chain industry is now starting to embrace this state-of-the-art technology. Blockchain and Supply Chain are now being used unanimously to improve the workflow.
As it turns out, some leading manufacturing companies are now developing network frameworks and apps that will aid in making blockchain a crucial part of food and pharma industries.
As a matter of fact, the Blockchain technology is already being used in the supply chain industry on a large scale. Nevertheless, we have a subdomain of blockchain and supply chain altogether and it's called Supply Chain Blockchain. These types of Blockchains are built specifically for supply chain management and processing.
Blockchain and Supply Chain
The use of Blockchain in supply chain is not entirely new. There are several supply chains that are already using this technology to streamline their workflow. As time goes by, we are going to see a drastic incline in the use of Blockchain technology in supply chain industry. Blockchain when used in the supply chain, can offer the following benefits.
Recording and Tracking:
Blockchain will create a permanent and tamper-proof record of the movement of stock between the supply chain nodes.
Besides, it will provide a more transparent medium of tracking different types of orders and shipment of product from one node to another.
Assignment:
Blockchain can be used for verifying certifications and assigning properties to the physical products. For instance, it can help in determining whether a food product is an organic or fair trade.
Linking and Sharing:
Blockchain technology can be used for linking barcodes, serial numbers and digital tags to the physical products.
Finally, it can be used for sharing information about various supply chain processes with the suppliers and vendors.
Other Benefits of Blockchain in Supply Chain
More Transparency: 
The blockchain is a shared cryptographic ledger that forms a distributed Peer-to-Peer network. With the use of Blockchain, it gets easy to track the movement of stock across different nodes.
Scalability:
It may have any number of participants accessing any number of touchpoints.
Added Security:
It hasn't been hidden from anyone that blockchain provides top-tier security to the stored information. It creates an immutable and tamper-proof record of stored information that can't be altered or deleted at any time. Apart from that, it brings forth the most advanced form of cryptography that is highly immune to all kinds of cyber attacks.