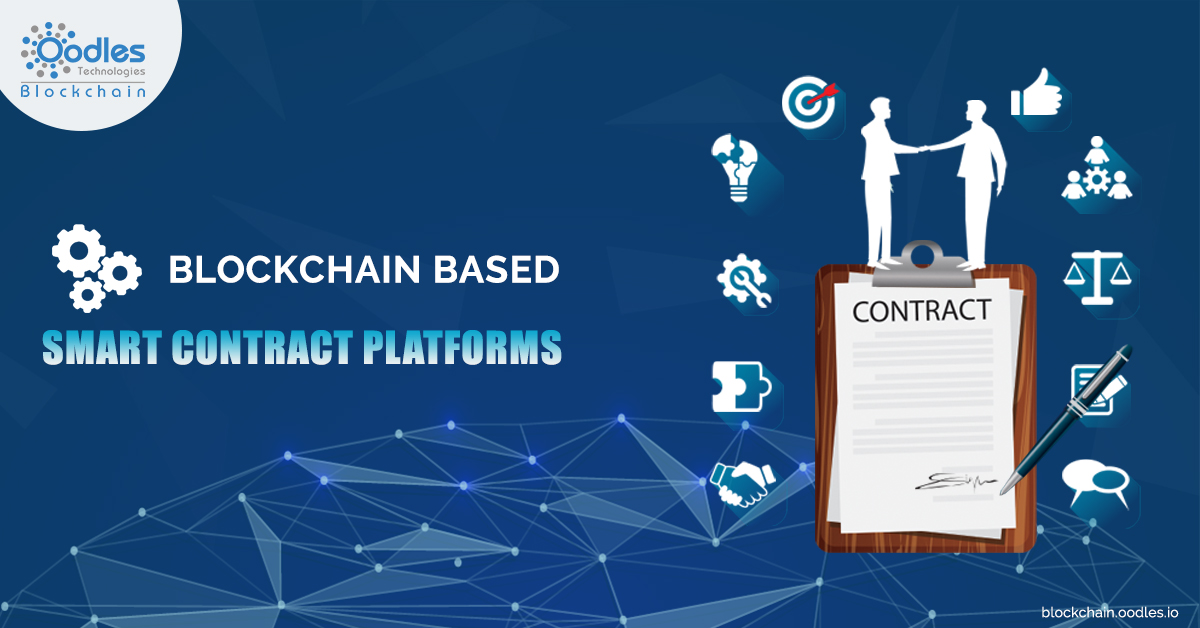 A standard vending machine that you may find almost everywhere- it's a perfect example of how a smart contract works. You choose what you want, put in the cash and the machine delivers the product you have chosen.
Same applies for the most exchanges in life. You need to visit a lawyer or a notary to pay their fee for what they give you as a document. It isn't the case with Smart Contracts.
Likewise in traditional contracts, there are agreements, terms, and penalties in Smart Contracts. However, unlike the conventional methods: Smart Contracts can automatically allot penalties to defaulters.
There are numerous types of Smart Contract on offer and choosing the best out of those can be tedious, especially if you recently entered the world of crypto investments. So, here's a list of our top 3 blockchain based smart contract platforms below:
NEM:
NEM is a decentralized, P2P network based on blockchain technology. Conceptualized in January 2014 and introduced in March 2015, the platform allows third parties to build applications like cryptocurrencies and crowdfunding tokens. We can consider NEM as a Hybrid blockchain that consists of both the private and public blockchain.
What sets it apart from other blockchains is that it doesn't use Proof-of-Stake or Proof-of-Work to verify transactions. Instead, it uses proof-of-importance consensus method. Proof-of-importance similar to proof-of-stake saves a lot of energy. Unlike the proof-of-work consensus, each transaction conducted on the NEM network gets completed using one hundred times less power than used on the Bitcoin Network.
NEM's next-gen blockchain not only has the mentioned benefits but it has several other features like multi-signature accounts, messaging, mosaics, privacy scaling and the fact that every NEM community participant can suggest developments and updated. Also, $XEM is cost-effective and easy to transfers. It has only a 0.1% transaction fee. It means that it would cost you only $1.0 for transferring $100 worth of $XEM.
NEO:
NEO is one of the most recognized blockchain based smart contract platforms in all of China and Asia. NEO as a platform brings on the table the opportunity to execute trustless Smart Contracts. It means that along with being used for financial dealings, it can also perform as a platform for more complex transactions.
However, there are a few notable features that set it apart from Ethereum.
It makes it quite easy for developers to write languages. Thus, NEO's Smart Contracts are easy to write.
Instead of using the power-hungry PoW (proof-of-stake) consensus algorithm that Ethereum and Bitcoin use, NEO uses a proof-of-stake system with delegated Byzantine Fault Tolerance (dBFT).
Similar to Ethereum, Cardano's platform has a cryptocurrency (ADA), and it's possible to execute smart contracts.
Cardano has some unique features that make it an "Ethereum Killer," and differentiate it from other blockchain based smart contract platforms. Firstly, it's a blockchain project developed on peer-reviewed research.
Second, the Ouroboros, the Cardano's proof-of-stake extracting method, is another feature that helps it make the competition more fierce. The PoS extracting algorithm helps it eradicate the need for power-hungry PoW method. This approach can be considered as safe as the PoW systems and consumes a lot less energy.