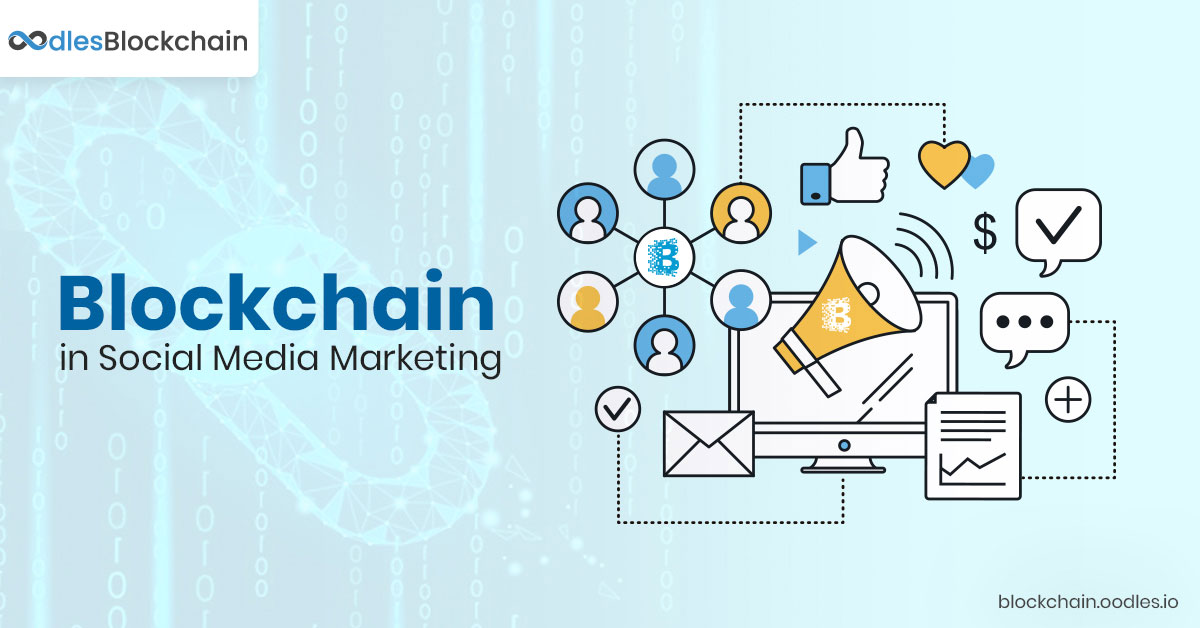 If you're a social media manager providing your services to businesses or a business owner wanting to expand customer reach, you need to be ready as Social Media is about to experience a paradigm shift.
That cause of disruption is going to be the blockchain technology. Though the technology is already showing signs of reforming many industries, social media is the next to feel the ramifications of transformation caused by blockchain development.
Blockchain and Social Media
Presently, companies are using social media platforms to build their brands, such as Facebook and Twitter. They need to realize that all those efforts and investments of time may have been for naught. Blockchain application development services for Social Media are laying the foundation for revamped platforms which will change the way consumers and businesses use them. Indeed, social media marketing is likely to go through an upheaval.
If you want your business to be future-ready, prepare yourself for blockchain-enabled social media marketing, and follow these trends of blockchain development in social media marketing to stay ahead of your competitors.
Applications of Blockchain-enabled Social Media Marketing
Digital identities
There's an increase in the demand for verified online identities. Due to massive bot problems on social media platforms like Facebook and Twitter, businesses are finding ways for targeted customer outreach to increase their marketing ROI. The ease of connecting with identified and verified consumers via blockchain technology and Smart Contracts is attracting business owners who want to focus on customers they know, instead of marketing into the black hole of social media and PPC ad impressions.
Verified Users and Marketplaces
Alike the verified identities will push the need for blockchain-enabled social media marketing services, so will the verified marketplaces and organizations. Markets are already adopting new technologies to address user-based needs. It will continue as blockchain technology becomes mainstream and business owners understand the opportunities it can bring. The ability to operate in a marketplace where only verified groups and companies that you know are already showing interest in what you're offering could reduce marketing efforts along with increasing your ROI.
Crypto and Blockchain Based Social Media
The amalgamation of cryptocurrencies and blockchain-enabled social media marketing services is another excellent instance of the future of social media. If DApps become commonplace, users of social media will be able to choose platforms on which they want to network. Providing users with the ability to earn cryptocurrencies for their activities would attract a myriad of them to platforms that offer incentives for making contributions to them.
Let's understand this with a simple instance- think of the time that users spend on social media networking sites like Facebook, Twitter, Instagram, etc., and if each time they post earns them a small amount of a cryptocurrency. A crypto-enabled social media world is quite intriguing indeed.
Smart Contracts to Prevent Frauds
Smart Contracts and blockchain technology are also ready to influence the distribution of fake content over social media. The digital world is full of inappropriate content to spambots. Using blockchain-based supply chain solutions, we can make the future of social media and content distribution more secure; verified online identities and information and the traceable spread of data will help make it safe.
Also Read: Steem Blockchain To Revamp Conventional Online Apps Publishing
In Summary
Blockchain-enabled social media marketing services could have a dramatic shift in the use of popular social media platforms like Snapchat, Facebook, Instagram, Pinterest, etc.
Those who will become the early adopters of these new blockchain-enabled social media will benefit the most. The sooner you realize the power of blockchain-enabled social media, the sooner you'll be able to reap the benefits and be able to bend your existing business process to embrace this new reality.