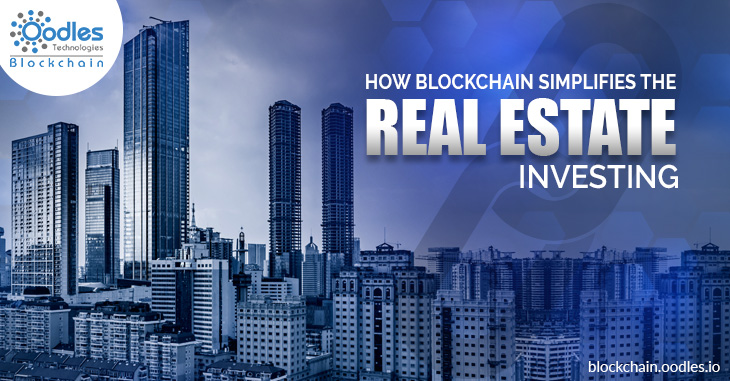 In the recent years, Blockchain has experienced unprecedented growth of adoption in various industries. Now, blockchain is the next big frontier of the real estate marketplace. By using blockchain for real estate investing, transparent transactions are possible that will benefit both sellers and buyers.
Blockchain brings a myriad of possibilities in real estate. From real-time ledgers to full-on shared processes and databases, blockchain technology promises to bring must required transformations in the real estate sector.
Increases Security and Transparency:
Although a lot of factors around blockchain and cryptocurrency red-flags security measures, the reality is, blockchain technology has enough potential to add security and transparency that commercial real estate has never experienced before.
The best way to adopt blockchain for real estate practices is to find a suitable blockchain solutions and development company. A company that sits with you and thoroughly understands your vision and idea and then begins to develop blockchain is what you need to hire. If you don't know where you can find the best blockchain development company for your project, here's a guide that will help you get through and find the best one for you.
Transforms the Real Estate Title Industry:
Imagine being able to determine who was the owner of a property, record it with certainty who the new owner is and reference it to the blockchain to validate all previous owners. Even the information on the splitting of parcels can be easily registered Blockchain, unlike the PIN system.
Forms A Secondary Market:
By using blockchain for real estate investing, we can have a secondary market. Ultimately, it will form a network of real estate sponsors and gather them into an organized and efficient marketplace. Then, this marketplace will enable those sponsors to raise capital more efficiently. It will open up gates for opportunities for investments to enter the market.
Blockchain Should Be Integrated Into Entire Value Chain:
Without any doubt, we can say that blockchain and future shared-ledger platforms are proving to be the biggest disruptors in the real estate. From digitizing property and crowdfunding to standardizing real estate processes and transactions, you can seek out many unforeseen opportunities to integrate blockchain within your professional value-chain.
Reshape Data Exchange:
Blockchain is becoming popular because of its ability to reshape data exchanges, transactions, and value within a business or industry. Blockchain for real estate has the potential to revitalize its cumbersome processes. It can pave a bright future of innovation. One instance of using blockchain for real estate that is ripe for the technology is the title industry. Shifting title records onto the blockchain can simplify access and entirely reform the process.
 Blockchain Is Not Cryptocurrency:
We are working on to make it easy for professionals to understand blockchain technology. One aspect professionals need to comprehend is the distinctions between the blockchain and Cryptocurrency. The blockchain can be a shared or distributed public ledger. It can bring us the opportunity to improve the home title process. Not only this, it can even eliminate title insurance.
Originated using blockchain, cryptocurrencies can be highly speculative.