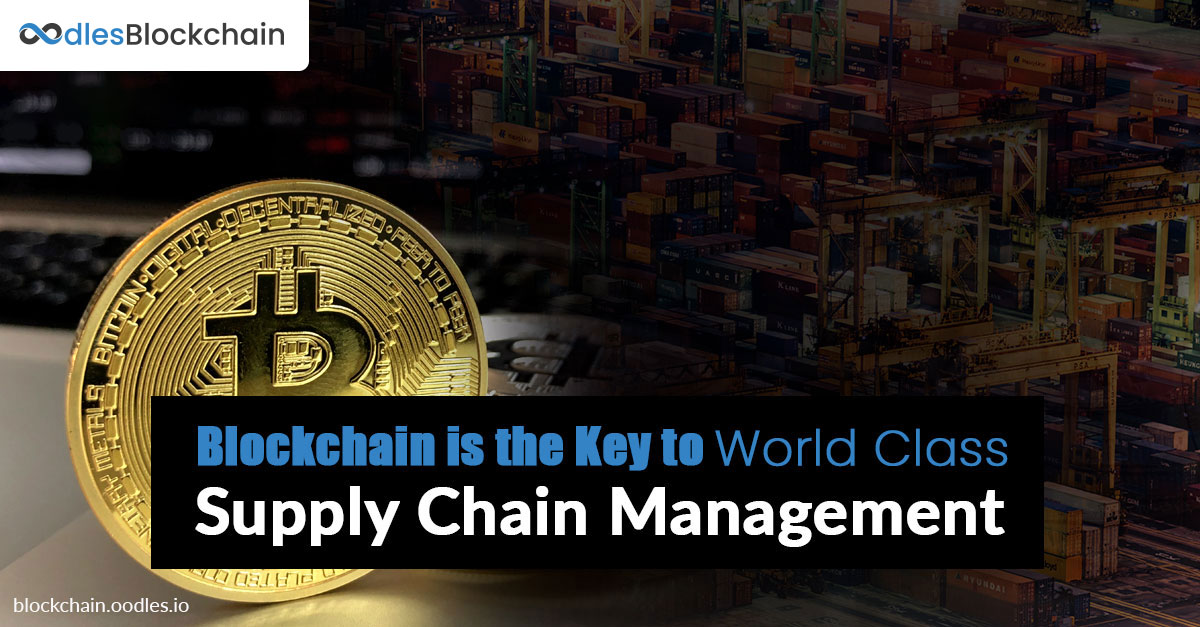 Even brands like BMW with tons of experience in the market staggered facing massive issues of Supply Chain Management. A total impasse in business processes, in manufacturing, in distribution and sales; are not new to entities that fail to address the shortcomings in their Supply Chain. Blockchain Supply Chain Development is gradually gaining grounds due to its relevance in solving the issues in the system. Large corporations and operations are adopting Blockchain based supply chain solutions for efficient management of their systems. This includes a project like China's OBOR and manufacturers like Renault.
Supply Chain Management is capable to bring competitive advantage in business. It incurs multiple solutions in the complete set of operations from procuring the items to manufacture to distributing products to the Point of Sale. However, as the business ecosystem has grown complex, with the integration of multiple stakeholders, sub-entities, third-parties and partner corporations, management of the supply chain has also become a hectic and error-prone process. Thus, growing complexities and size of businesses are rendering more hurdles in the process of supply chain management.
The Key Issues in Supply Chain Management
Globalization, the dynamism of the markets, maintaining quality and following compliances are the holistic problems in the supply chain industry. Globalization made it possible for large organizations to depend on multiple economies across the globe to run their operations. For instance, manufacturing is done in countries with cheap labor, while the raw material is supplied from other nations. Seamless Cross-border transaction forms a critical part of multinational businesses. Thus, large market entities face compliance issues, logistics lacunas, the need for adaptation to different cultures. Existing supply chain infrastructures are becoming increasingly lackadaisical to address these issues.
Market dynamics have become complicated and highly demanding for manufacturers. While product life cycles are becoming shorter, the need for upgradation and innovation is pushing companies to find faster supply chain solutions. As the market is changing faster with higher demands of consumers, fulfilling the requirements on the supply side is demanding an overhaul of the supply chain process. Above these, maintaining regulatory compliances and keeping up with the expectations of consumers increases the pressure on manufacturers to respond quickly and efficiently in the market.
Blockchain Supply Chain Development as the Solution
Blockchain technology can address all of the major issues in supply chain management. Blockchain supply chain development can create a cross-cultural community driven by corporate objectives across the globe. It can render stronger connectivity among the entities in the organization, apart from connecting the third parties and partner organizations. The blockchain is now the most effective technology for cross-border transactions and information sharing. As blockchain is secured cryptographically, record keeping and transactions are the two most effective use cases of this technology. Promoting data transparency across the network, blockchain and distributed ledgers can create a common platform for all stakeholders to collaborate in the supply chain. This technology achieves streamlining and seamless flow throughout the process.
Blockchain Supply Chain development will automate and make operations faster. It will stop the need for third-party auditing and authorizing elements in any transaction by creating the "trustless" system it relies on. This will also reduce paper-based transactions while promoting transparency and access to information. It is helpful in faster logistics and movement of goods across the border by reducing the time to gain authorization.
Blockchain offers the following advantages in supply chain management.
Boosting Connectivity between hundreds of entities in the supply chain.

Automate the process and operation.

Improve traceability of products, transactions, and operations.

Achieve real-time management and monitoring.

Create a credible interface with the customer.
Several top logistics companies, including DHL, are embarking on blockchain solutions. Distributed Ledgers, together with this technology is creating a strong mechanism of supply chain management. Also, the integration of technologies like IoT together with Blockchain is creating new solutions. Supply Chain is through a technological overhaul and Blockchain is emerging as the basis of this restructuring.