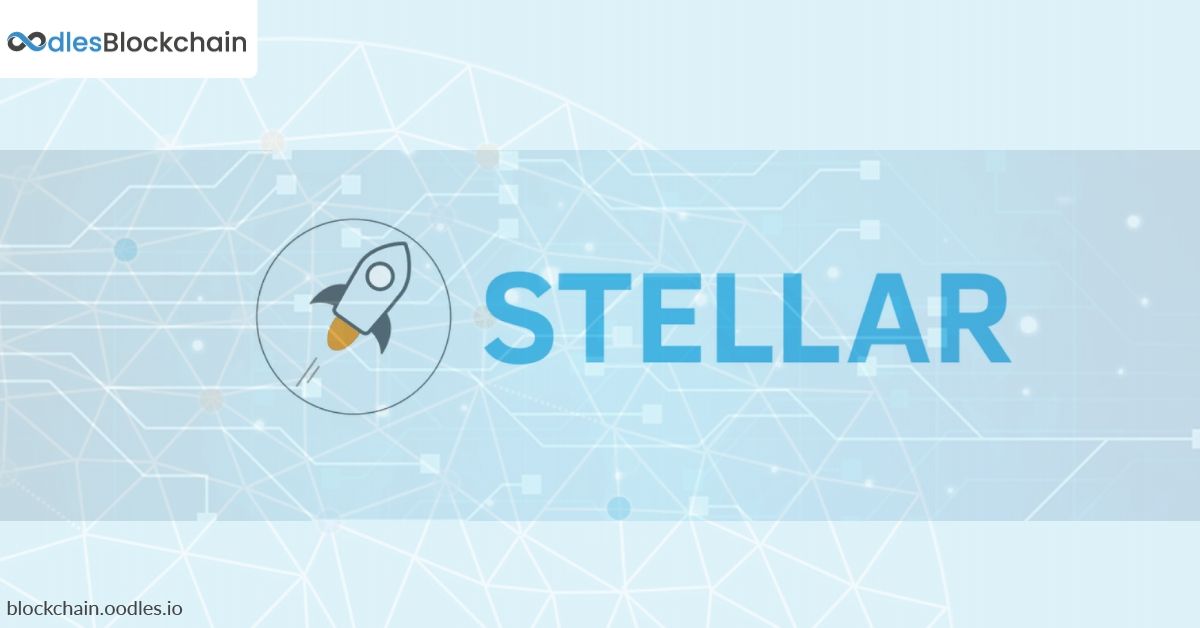 Stellar is a blockchain platform that enables cost-efficient and fast transactions in banking and cross-border finance. It aims to address issues relating to remittances, mobile payments, and micropayments. The main goal of Stellar blockchain development for fintech is to offer quality financial services at relatively low costs.
Stellar Blockchain Development
The mission of Stellar and the people who create it is to let people send and receive money across borders easily, efficiently, and for fractions of a penny. It links banks, payment systems, and users associated with them and aims to incorporate them so that the money transfer process can occur at almost no expense. For products on the Stellar blockchain, mobile money applications can be interoperable for improved productivity and lower transaction costs.
The Stellar blockchain has a decentralized and transparent ledger that allows 3–5 seconds of confirmation time to be preserved. Not only this, because the Stellar blockchain is not coded in a complete Turing language, the rate of transactions per second is also small. The Stellar Consensus Protocol, which we will address later in the article, allows multi-signature and smart contracts.
Stellar is planned to solve the problems below
Stellar aims to help people bypass their local economies and connect directly with the world market

It is a peer-run network

It lets consumers have direct contact with each other

Stellar belongs to everyone because a single body doesn't operate the network

Whatever asset Stellar will handle

It's inexpensive and transactions are almost automatic. It can be used for micropayments, owing to the low cost of Stellar
Also, Read | Stellar Blockchain App Development | A Comprehensive Guide
The Mechanics of Stellar blockchain for Cross-Border Payments
Say you're trying to give a certain amount of USD to a guy you're doing business with, let's call him Kevin in Europe, who's going to receive it in EUR. Now, if your bank and Kevin's are attached as anchors to the Stellar network. When you seek to send money to Brad in USD, the transaction purpose is forwarded to his bank to test Kevin's compliance.
On green light from the European government, it will withdraw funds from your government account and redirect to the Lumens stellar network. When the Lumens are on the network, it sends the money to Kevin's bank and credit to his account.
As most of you know, the brilliant blockchain is a transparent, peer-to-peer network and an open ledger. Each record of all transactions remains on the blockchain which functions as a clear and open ledger. The essential part of the stellar blockchain is what we call anchor.
Also, Read | Is Stellar Blockchain a Right Fit for Cross-Border Payment Solutions
Understanding the Stellar Anchor
In the Stellar blockchain, the anchors can keep a deposit and issue credits to the participants as per the situation. Here's what the Stellar Foundation has to say about anchors: "They serve as connections between the various currencies and the Stellar network. All money exchanges in the Stellar network (with the exception of the native digital currency of the lumens) take place in the form of credit provided by the anchors.
The anchor is instrumental in the smooth operation of the procedures that take place in the Stellar blockchain. Trusting the anchors is really necessary if you want to take some operation on the stellar blockchain.
Stellar Blockchain | Use Cases
P2P Payments App
The extensive use of the P2P transfer system, such as Venmo, is no wonder. But building one using blockchain technologies was a problem that had yet to be tackled until Stellar came around. If you want to create a payment system using a stellar blockchain, it can lower the transaction costs with speed (5 seconds order).
Through using Stellar blockchain as the core infrastructure, zero-cost cross-border transfers with relatively short minimum processing period and minimal operating costs can be reduced.
Building Decentralized Exchanges 
The stellar protocol has brought a whole new definition to creating open networks as network security improves as individual servers with fault-tolerant mechanisms engage in the network.
The key difference between Stellar DEX and other centralized markets is that you manage your own currency. Your private key is in charge of you and yourself. Unlike centralized exchanges where keys remain in centralized servers or Ethereum-based exchanges where smart contracts hold them, Stellar DEX allows you full power to manage your assets. This ensures that no hacking into central servers or abuse of smart contracts can risk your money. Issues like that are what makes the notion of a coin exchange on the brilliant network a fantastic one. Read all on how to make a coin platform use a stellar blockchain.
Also, Read | Stellar Based Real-World Blockchain Solutions | Scanning the Stellar World
Asset Digitization 
With the increasing adoption of security tokens and tokenization, asset digitization has a major impact on true blockchain/crypto adoption. Tools for asset digitization such as Slice built on the Stellar blockchain are now in operation.
Enabling the Sharing Economy
To those who have not been presented with the absolute importance of the sharing market, let us put it simply. It is what the new industrial revolution is about.
Nevertheless, digital infrastructure, IoT, and AI / ML are of utmost significance to make the sharing economy viable. Yet the real problem seeks a solution: "How people can share their money without a tested payment infrastructure?
Also, Read | Stellar Blockchain: Understanding its Benefits for Payment Solutions
You are building a website, for example, where a person with mobile data allows others to use it through hotspots when commuting. And since we are application developers and believers, let's say mixing, metering, and whatsoever — all will occur with absolute smoothness. But how will the person who shares his / her mobile data with others get paid? It is where the brilliant Stellar blockchain development comes in because you can use it to create fintech systems.