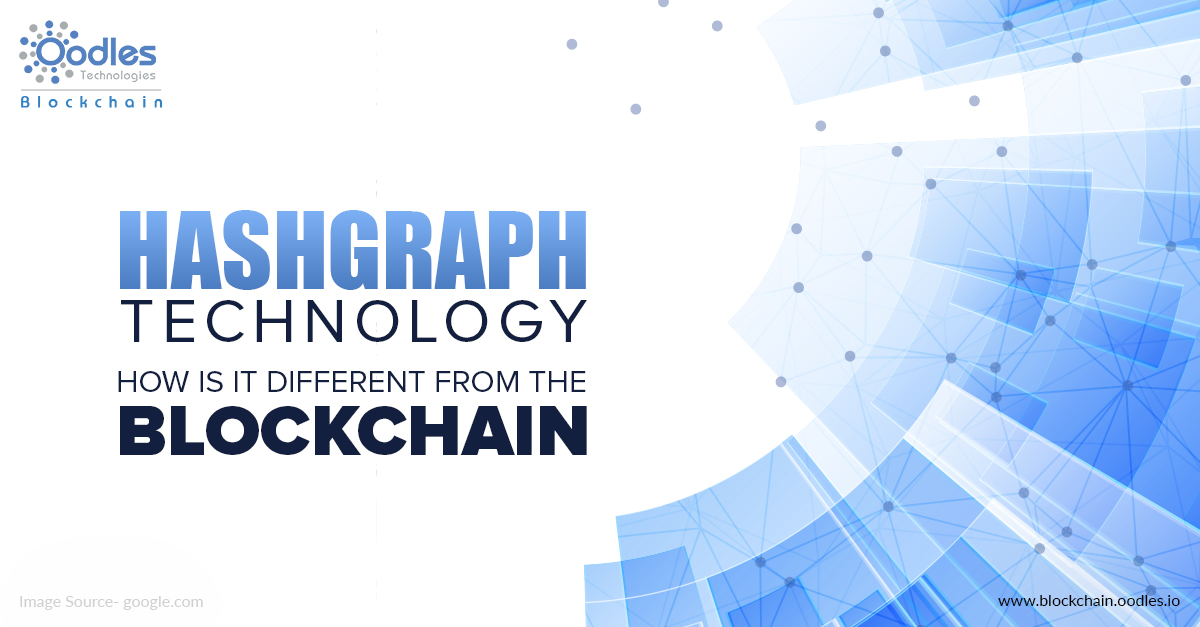 Blockchain Technology brought a revolution in the field of digital remittances by bringing forth the most secure decentralized ledger to store data. It has long been the talk of every industry for its awe-inspiring features like security, efficiency, immutability and transparency. In a short span of time, Blockchain technology has impacted every field and every industry. Data scientists are adamant that blockchain is and would remain the most demanding technology for at least a whole decade. But is it so?
Perhaps not! A software platform called Swirlds has developed an entirely new distributed ledger technology called Hashgraph. Its consensus algorithm is 50,000 times faster, safer, mathematically advanced and way more efficient than Blockchain. The beauty of Hashgraph lies in the fact that it doesn't use any Proof-of-Work (PoW) system neither does it use any stale blocks. Above all, it makes use of Byzantine fault tolerant system for distributed computing which makes it more secure than Blockchain has ever been.
What Is Hashgraph?
Hashgraph is a new platform for distributed consensus which is said to be more robust and secure than the Blockchain. It's a distributed ledger technology backed by the BFT computing system. As compared to Blockchain, Hashgraph claims to have a superior data structure for solving many complex problems that the blockchain couldn't rectify. Considered faster, safer, fairer and more efficient than Blockchain, Hashgraph claims itself to be the future of internet and distributed ledger technology. Hashgraph utilizes two unique methodologies to attain a faster, fairer and secure consensus. These are:
Gossip About Gossip (GAG)
Virtual Voting
Gossip about Gossip indicates that a small additional amount of data is added to this gossip which is a pair of gossip containing the last two people talked to. This information is further used to create Hashgraph which is regularly updated when more information is gossiped on each node.
Once the Hashgraph is ready, it gets easy to vote on a new node. This is because you already have the information about each node. Further, this data can be used to determine which transactions have reached the consensus more quickly by using it as an input to the voting algorithm.  
Hashgraph vs Blockchain
As we all know, Blockchain is an immutable digital ledger that was initially used for recording transactions pertaining to the Bitcoin or other digital currencies. However, it is programmed in such a way that it may record virtually anything of value. Blockchain stores information as a shared record amongst all the nodes in the network. Data is stored in a series of blocks that are electronically linked together, forming a massive database. Above all, Blockchain forms a decentralized network without any single point of failure.
On contrary to this, Hashgraph follows a different and more superior data structure which enables it to solve many complex problems that the Blockchain was unable to solve. Let's see how!
As of today, consensus technologies are broadly divided into two parts:
Public Networks

Private Networks
Both these networks have their own set of limitations. Due to the use of Proof of Work (PoW), Public networks have performance constraints and these are a bit expensive to run. This dramatically reduces the number of applications associated with the public networks.
As compared to public networks, Private networks are more cost-effective and way more efficient. This is clear from the fact that these networks are capable of processing 1000 transactions per second. However, there are certain loopholes in the technology in terms of relaxed security standards that make these networks vulnerable to DDoS attacks.
The Hashgraph algorithm developed by Swirld overcomes these drawbacks as it neither requires Proof of Work nor does it require a leader. And thus it brings forth a highly efficient decentralized digital ledger without any single point of failure that is faster, fairer and more secure than Blockchain ever was.