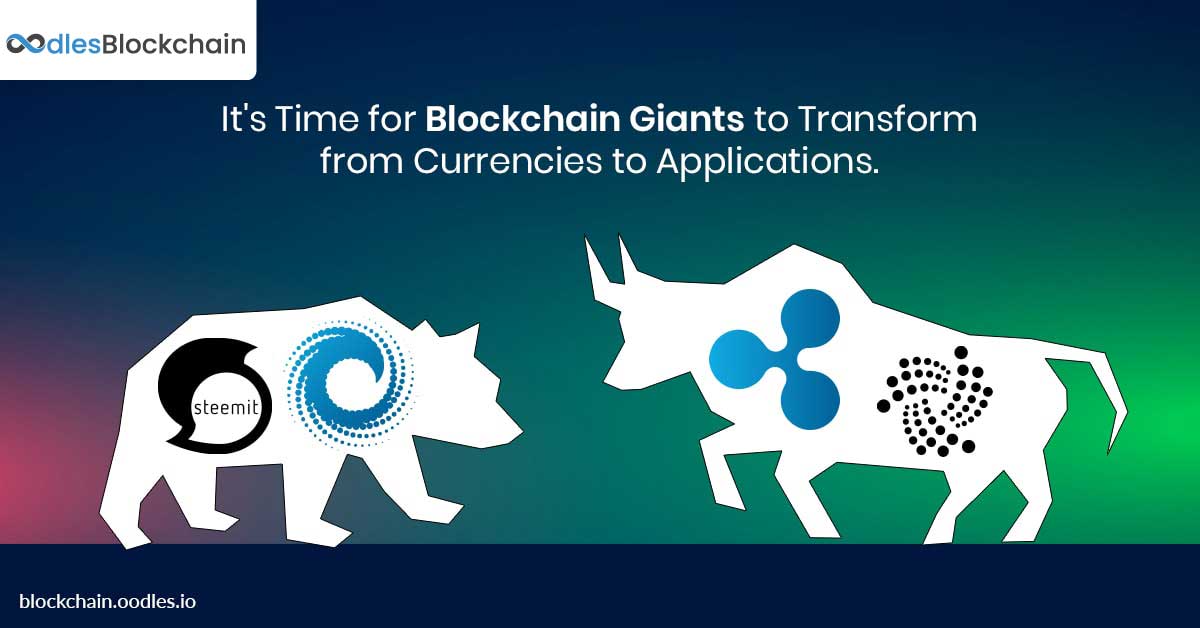 Layoffs became the Latest Thing in Cryptocurrency: What's the Implication?
Cost cutting has been a trend in every business when returns are not bullish. Lately, the Cryptocurrency Industry seems to go through a similar trend. The Industry must focus to develop blockchain solution creating the leeway to escape this condition. Steemit, a top cryptocurrency firm laying off 70% of its employees is waving a red flag. While ConsenSys, the Blockchain Social Media is ready to get rid of 13% of its workforce, confirming the alert. Steemit put it straightforward citing the continuous bear market of more than 9 months as the reason. And, ConcenSys is "restructuring" itself. This situation implicates a strong drift.
Know More About Steem Cryptocurrency.
Why IOTA and Ripple Must Develop Blockchain Solution
IOTA and Ripple are two different use cases of blockchain technology. However, they are both evolving to transform as Distributed Ledger Technologies. DLT is gradually turning as the next stage of blockchain app development. It is easier to develop solutions by leveraging the technology as a distributed or decentralized ledgers rather than just blockchains. Blockchain can be understood as a type of Decentralized Ledger Technology which can store data only in the form of a chain. Meanwhile, DLT encompasses a broad range of architectures including Directed Acyclic Graphs and Hybrids. Entities like IOTA, Ripple, Hyperledger and such technologies with strong market positions must steer stronger in technologies like DLT and use cases of Blockchain to take the lead.
IOTA Prices and Impacts on IoT
IOTA is among the most popular cryptocurrencies. Although is no better growth prospect of this currency as well, its substantial applications in IoT landscape will make it a preferred technology. IOTA, catching the trend to develop blockchain solution, is expected to gain strong adoption in near future being the blockchain technology for IoT. It is set to grow as a blockchain application, rather than a cryptocurrency.
At the beginning of this year, IOTA faced backlash from experts for not upgrading itself in the tech vertical. Now, after less than a year, it grew as a technology; aggressively foraying into the Internet of Things ecosystem as a "zero-fee" transaction mechanism. Its recent endeavor to remove the Coordinator is a critical step towards aligning itself with Decentralized Ledger Technology. As IOTA is growing as a technology, it will impact positively in MIOTA price in future.
Ripple XRP Price and Payment Solutions
The price of XRP is following the same pattern as other currencies, even if it catches slight bullish trends in times. As IOTA is focussing on technology upgrades, Ripple too is transforming to develop blockchain solutions as its mainstream business. However, it is following a different approach. Ripple is entering new markets with an intention to standardize the Blockchain ecosystem in terms of both currencies as well as technology use cases. Recently, Ripple, NEM and a few notable tech companies created the European Blockchain Association that aims to regulate the Cryptocurrency Industry.
Ripple, being a payment solution, is trying to scale-up as a standard payment authority using decentralized ledger technology. It has successfully created strong partnerships with authorities around the globe while entering their markets. Thus, following the trend, Ripple XRP has strong prospects as a currency. Although it might be not a bullish investment option, XRP is here to stay relevant for a long time.
It's time to focus Blockchain Applications as solutions rather than its use as a currency. In the wake of a transformation of blockchain industry from being currency based to technology applications, IOTA and Ripple must develop blockchain solution as enterprise and public applications. These technologies should explore innovative use cases of blockchain and transform the technology to fit into the requirements.