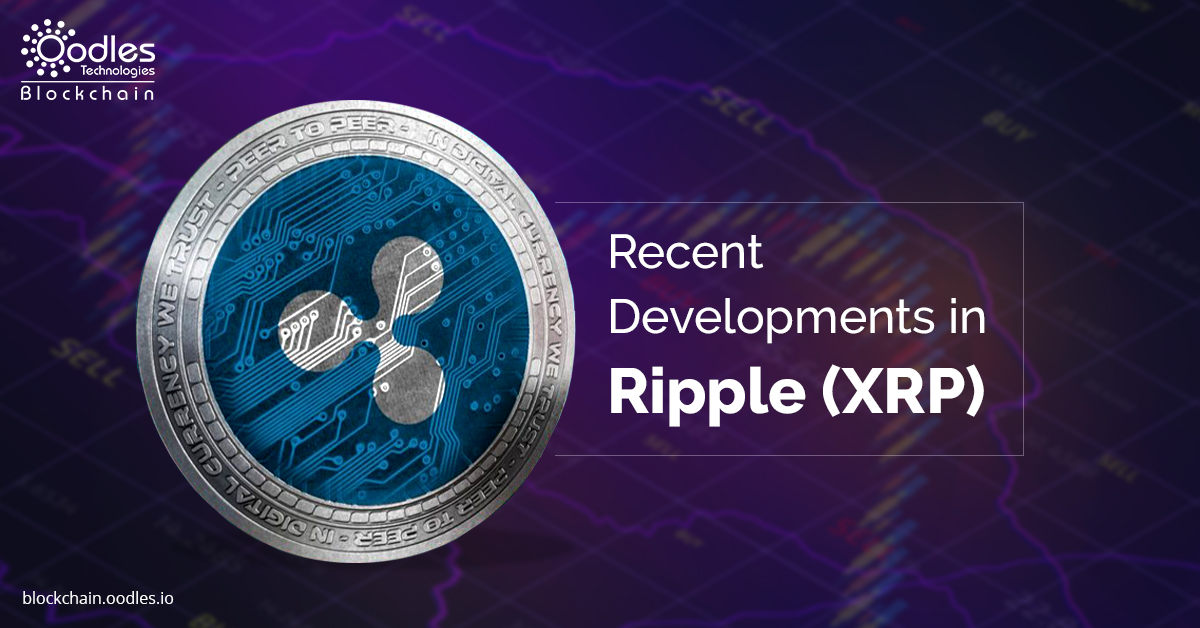 Ripple has been sending ripples for a while in the cryptocurrency landscape. It has become one of the most popular cryptocurrencies in the last few years.
While the massive fluctuations in the cryptocurrency market are due to the predominance of big guns like Bitcoin, Ripple's XRP seems to be catching up lately.
The digital currency that began its journey as a blockchain transaction protocol offering speedy transaction capability in exchanges at cost-effective prices now stands at the second spot on Coinmarketcap.
The XRP holders are now keenly waiting for the initiation of various projects that are in Ripple's pipeline for several months. A few of these projects include acceptance of XRP as a legit digital currency for cross-border payments by MoneyGram and Western Union, introduction of XRP by Santander Bank, and the like. After the realization of these recent developments in Ripple, trading is likely to become more convenient and alluring for XRP users.
One of the prominent reasons these projects are in Ripple's pipeline is some recent developments in Ripple Ecosystem.
Cobalt Algorithm Implementation:
This algorithm was first launched by Ethan MacBrough. He's a Ripple employee as well as a famous crypto-architect.
The aim to create such an algorithm is to expedite the transaction speed to a certain extent.
On 27th March 2018, Ripple's development team officially announced the implementation of this unique algorithm.
So, what benefits Cobalt Algorithm will bring to the table for XRP users.
a) Amazingly fast cross-border transactions
The implementation of Cobalt Algorithm will mitigate the cross-border transaction time to nearly 1 second. Previously, the time of execution of transactions was approx two to three seconds.
Therefore, this implementation is supposed to increase the Ripple protocol's speed by around 75%. Thus, accordingly, increasing the number of overall transactions as well.
b) Improved Stability
As per Ethan MacBrough's paper, the Cobalt algorithm would run in networks having no global agreement on the participants of a particular transaction along with non-uniform trust.
c) Eradicating transaction stoppage
Cobalt algorithm implementation would eliminate the occurrence of any halt in a transaction. It means the transaction process would never come to a halt even if there's a transmission delay.
In the case of transmission delays due to improper consensus voting, the process may slow down a bit but won't stop completely.
This Cobalt algorithm implementation would also enhance the financial security of Ripple, and protect from hackers and malware.
Partnership with Hyperledger:
Recently, Ripple partnered with the Hyperledger Consortium on 28th March 2018.
Hyperledger is a collaborative effort and a blockchain consortium supported by the Linux Foundation that's known for developing new, distributed ledgers.
With this partnership, the cryptocurrency and blockchain developers around the world would have access to the Interledger Protocol or ILP.
Previously, ILP was operable on the traditional JavaScript algorithm which was later retooled and enhanced by Ripple.
This partnership will bring positive results. It would not only increase Ripple (XRP) price but also expedite the process of blockchain application development.
The bottom line::
With these two important projects along with several other yet to begin, Ripple (XRP) future seems shining bright.
Even though the whole crypto-market sometimes acts like a giant bubble, Ripple would be able to satisfy its users in the future. These recent developments in Ripple; the Cobalt algorithm implementation and the partnership with Hyperledger would only make XRP cryptocurrency and Ripple's protocol (Hashtree) even more reliable.
To  know more thoroughly about Ripple, prefer this blog links: