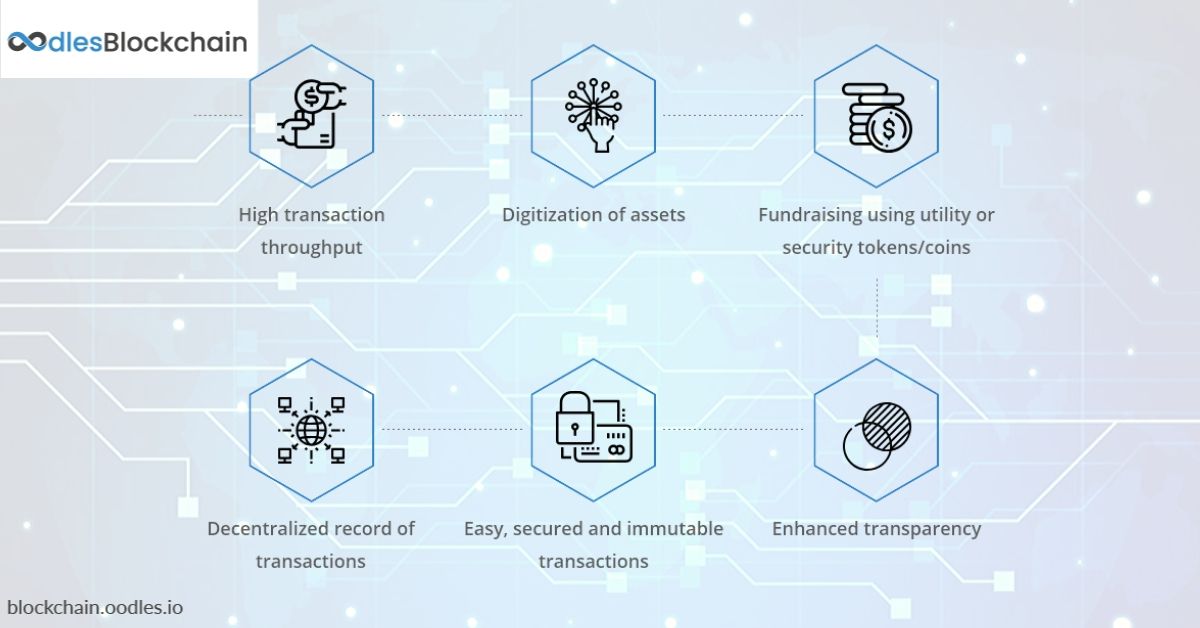 Why Businesses Must Use Cryptocurrency Solutions

Efficient, Secure, and Fast transactions
International bank-to-bank transfers are complex and take several business days to finish. Small businesses and startups that cherish KPIs over anything cannot wait that long. Here, if we use blockchain with its feature-rich cryptocurrency transfers, it can prove to be quite effective.
Any blockchain may be a distributed ledger that stores a knowledge set across tens of thousands of nodes (PCs connected to the network) everywhere the globe. this suggests two things:
Blockchain commands an immense computational power that enables users to transfer cryptocurrency in mere seconds.
There is no central entity to verify and manage transactions. Therefore, it disables anyone to access the network and maliciously manipulate ledgers in their favor. Near-instant, transparent and incorruptible transactions on the blockchain also are cost-efficient. this could potentially give startups a much-needed edge over established players who depend on time-proven but slow and expensive payment transfer systems and financial institutions.
Resilient and Transparent Management on Blockchain
The blockchain, which is that the cornerstone of some cryptocurrencies, allows startups to massively reduce frictional costs in transaction systems, but this can be hardly its major advantage. Cryptocurrencies are digital assets, which suggests that they're data, not the currency within the conventional sense.
Existing business networks are inefficient, expensive and liable to data breaches. A secure, transparent and resilient blockchain technology that's impenetrable to any third-party interference can solve the matter of information breaches through the employment of smart contracts.
As computer-generated protocols, smart contracts function as immutable, self-authenticating, legally binding digital agreements between contracting parties – be they buyers and sellers or employers and employees. The self-executing nature of smart contracts allows parties to streamline and digitize the administration of business management processes by doing the following:
Accelerate transactions and reduce their cost

Eliminate multiple business management mistakes due to automation

Shorten business cycles and increase their efficiency

Reduce the chance of fraud and mismanagement

Increase trust between contracting parties
Blockchain can become a key business management tool. Incorporating security, transparency, and resilience by choice, it allows company owners to target strategy and not get caught up with routine tasks.  Visit our blockchain-based crypto solutions if you're looking to use cryptocurrency for your business.
Eliminate Intermediaries
Cryptocurrencies reduce the requirement for intermediaries like banks, money-transfer systems, and law and assets firms. Blockchain cryptocurrencies can potentially decrown governments by giving citizens control over voting.
Small businesses can enjoy the advantages of surgery middlemen – higher operation speed, fewer mistakes, and an enormous reduction in product and repair costs – because of blockchain-powered strong smart contracts. Blockchain smart contracts ensure performance without involving intermediaries. Once executed, smart contracts can not be revoked or modified. They eliminate ambiguity and make cases in court useless.
The moment small businesses start using strong smart contracts, they save their hard-earned dollars by cutting fees to banks and lawyers. it's no wonder numerous companies strive to bring blockchain to the little business world
You might also read: Applications of Blockchain and Cryptocurrency in Business Solutions
New Business Opportunities
While there are many practical uses of cryptocurrencies, it doesn't take lots of thought to comprehend that they will be a minimum of partially wont to preserve and increase the financial holdings of people and corporations.
Though most countries don't recognize cryptocurrencies as financial and investment instruments, the regulatory and legal cryptocurrency landscape is rapidly changing. Japan, China, Russia, and other countries are making substantial inroads to legalize cryptocurrencies. Thus, it is smart to buy crypto now to receive huge investment rewards later.
Cryptocurrencies are quickly gaining momentum and have the potential to be the subsequent big thing. Barclays, IBM, Cisco, Bosch, and BNY have already begun to adopt the technology. Your business should not be an organization to start using cryptocurrency. you'll be able to still a profit from this chance before it's too late.