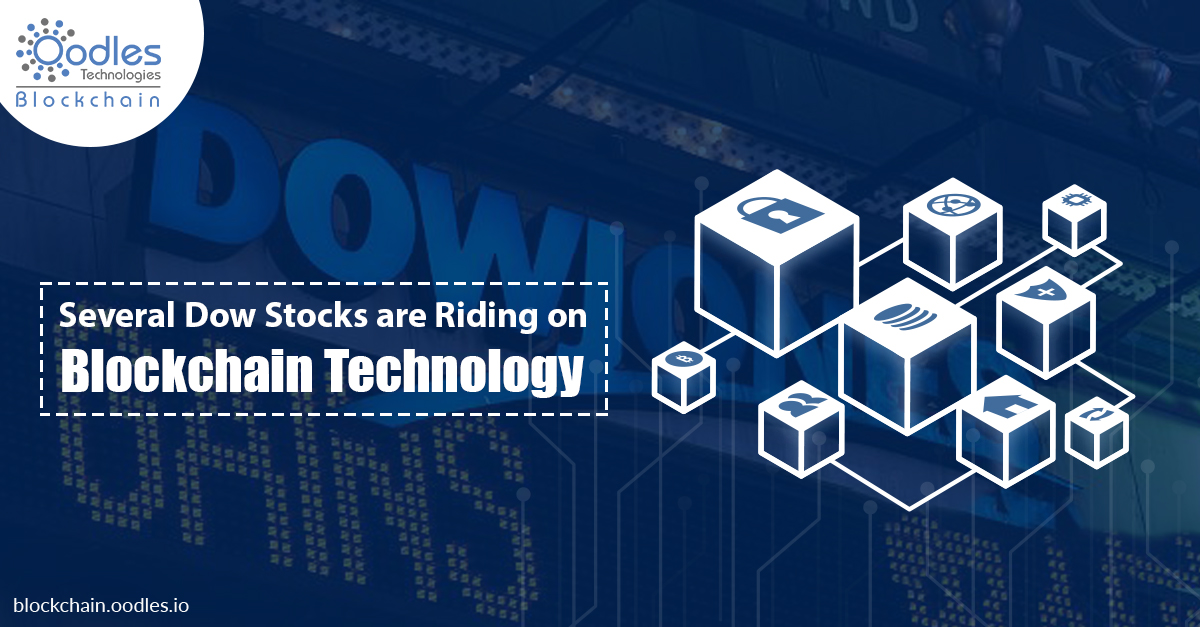 Although Stock Market witnesses miraculous growth in certain times, they are not exactly, "miracles". There is a strong reason behind every bullish market as well as those bear times. Blockchain Technology emerged as a solution in stock trading and exchange mechanisms. It impacted not only technology behind exchanges, but also the market. At the beginning of the second quarter of the year, several Dow Stocks were riding on Blockchain technology, while the NASDAQ showed a green signal to integrate blockchain technology. The latest surge in Dow Stocks does not seem to have any connection with Blockchain, but the technology market is a huge contributor.
Bullish Dow and NASDAQ
This time the Dow Jones magic after post-Christmas sales is not a wonder, electronics, and technology are posed as the reasons for this historic bounce back. The average growth of 1,086 points, reaching the rate of 4.98% is the highest point gain so far in history. The interesting aspect is, the bullish force followed a near-death bear market. NASDAQ pulling up by 5.8% marked the victorious ending against the long bear market. Tech Stock was the leading bull supported by Amazon, Facebook, Netflix, and Apple. Google also had a fair share. The highest was from Amazon at 9.5%, which recently launched the Quantum Distributed Ledgers. However, it was only holiday season sales that drove Amazon during Christmas.
Blockchain Connection of Dow Stocks
Throughout 2018, several US multinational companies invested heavily to integrate Blockchain technology. Their impact in the Dow Jones Industrial Average was strong. These large entities were either testing blockchain applications or filing the patents involving this technology. Among the giants, IBM was a latecomer in the Cloud Computing party, but it arrived early in the Blockchain sphere. In the first quarter of 2018, it partnered with Moller-Maersk to develop a blockchain application. Lately, in September, IBM partnered with Stellar as a payment mode in its blockchain for Banking networks. American Express and Cisco are two other big names in Dow Jones, backing blockchain technology.
In September, McDonald came with a collaboration with Omise to integrate blockchain technology as a payment gateway. Another giant in Dow Jones, Boeing filed a patent for an onboard in-flight GPS receiver. The company believes both manned and unmanned flying vehicles will use this technology. Merck, that sells pharmaceuticals worth USD 1 Trillion a year developed a real-time tracker of drug delivery using blockchain. Large companies in Dow Jones has a certain impact of blockchain in their businesses. This means, blockchain adoption is now a standard trend in global business, and it will impact stock prices strongly in near future.
Also Read:
Integrate Blockchain Technology- NASDAQ's Mantra
The second largest stock exchange, NASDAQ, adopted blockchain technology for its internal transaction. The financial giant also supported its external entities using the technology. NASDAQ first integrated blockchain technology to secure both creation and transfer of its shares for privately held companies. It used blockchain for the first time in Nasdaq Private Market. Gradually, it started a collaboration with Citigroup for an integrated payment solution to trade securities across the borders. The exchange believes Blockchain integration can improve many operations such as KYC audits and also assist efficiently in reducing frauds.
In contrast to Bullish Dow Jones Stocks and NASDAQ, Cryptocurrency market is still sleeping. There is no positive trend in the segment, even if the stocks market in the US soared up high. The best crypto rally was from Ethereum Classic, ranked 17th on the basis of market cap. The cryptocurrency had a surge of 10.31%. The state of stocks shows that the market is riding on blockchain technologies rather than cryptos. Cryptocurrencies are not bullish in trading exchanges, but companies adopting blockchain technologies have a strong growth prospect. The recent surge in Dow Jones is an optimistic trend after quite a low. This is a call for a strong US market, backed with technology as well as business.