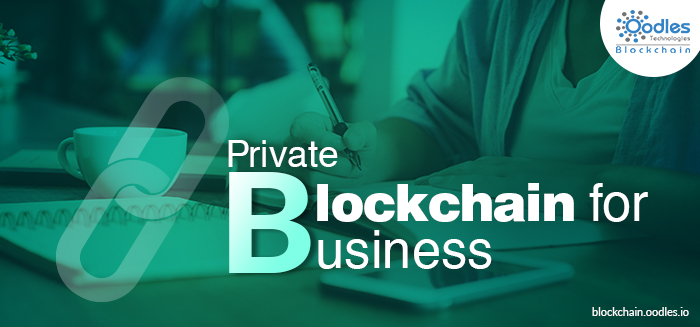 By providing a shared digital database, public blockchains have leveled the playing field for digital currency-related transactions by democratizing the process of transacting, making them visible to anyone.
The same technology can get deployed in a private blockchain project. Although the technology will be limited in capability, it can hugely impact industries of various countries like the U.S., Australia, Singapore, Malaysia, etc.
HOW DOES PRIVATE BLOCKCHAIN WORK, AND HOW IS IT DIFFERENT FROM PUBLIC?
In a public blockchain scenario, anyone can make transactions or read them due to its open source model having no centralized ledger or governance. New transaction gets added to the existing string. It provides a thorough, comprehensive and transparent history of all transactions that every participant can read, write or audit.
On the other hand, Private Blockchain uses the same technology and principles of the public blockchain, however, with a defined operator of the string (chain) and a pre-defined set of restrictions. It not only contains the benefits of self-validation of the public blockchain but also provides the privacy and centralized control.
THE BENEFITS OF PRIVATE BLOCKCHAIN FOR BUSINESS
If you want to use the private blockchain for business, it could be for one of the following processes:
Financial transactions.
Automate record transfer, keeping and sharing.
Vote counting (and preventing fraud in electoral processes).
As Forbes reported, blockchain and biometric eyeball scanning technology lay a solid underlying foundation for systems that manage food distribution in the Syrian refugee crisis. Although there is an endless array of use cases for blockchain, the core advantage of its business functionality is the development of transparent, stacking "databases" of information. This is where private blockchain for business shines.
PRIVATE BLOCKCHAIN FOR BUSINESS: Advantages
1- Security
In a private blockchain, entities get the ability to control who has read, write or audit permissions. It's one of the crucial aspects for industries like financial and professional service. Their data often be sensitive and its release could result in a data breach. Thus, combining this tactic with the shared infrastructural benefits that blockchain provides, industries can the best of both worlds.
2. Automation
As we know, transactions are non-refundable and instantaneous, using a private blockchain solution can hugely reduce red tape, when transferring funds and communication within a single entity or organizations. It means, you're not only democratizing transfers; you're automating them, as well.
3-Identity
Recently, EY blockchain revolution paper highlights a crucial issue holding public blockchain back from widespread adoption-identity.
So, no proper digital-based identity management behind the blockchain makes difficult for it to tackle current regulatory red tape.
However, if organizations can initiate a digital identity that people interact through the blockchain, such as a private blockchain model, EY believes that it could bring revolutions in financial services.
In Summary:
There are certain drawbacks related to security while using the private blockchain. In the same scenario that the intranet is safer than the internet but is more limited.
Overall, the advantages of blockchain technology are significant. Less red tape, shared infrastructure and the ability to give permissions- it's the sort of infrastructure that many industries were looking for. Though, supporting the technology with proper safety protocols is a must.